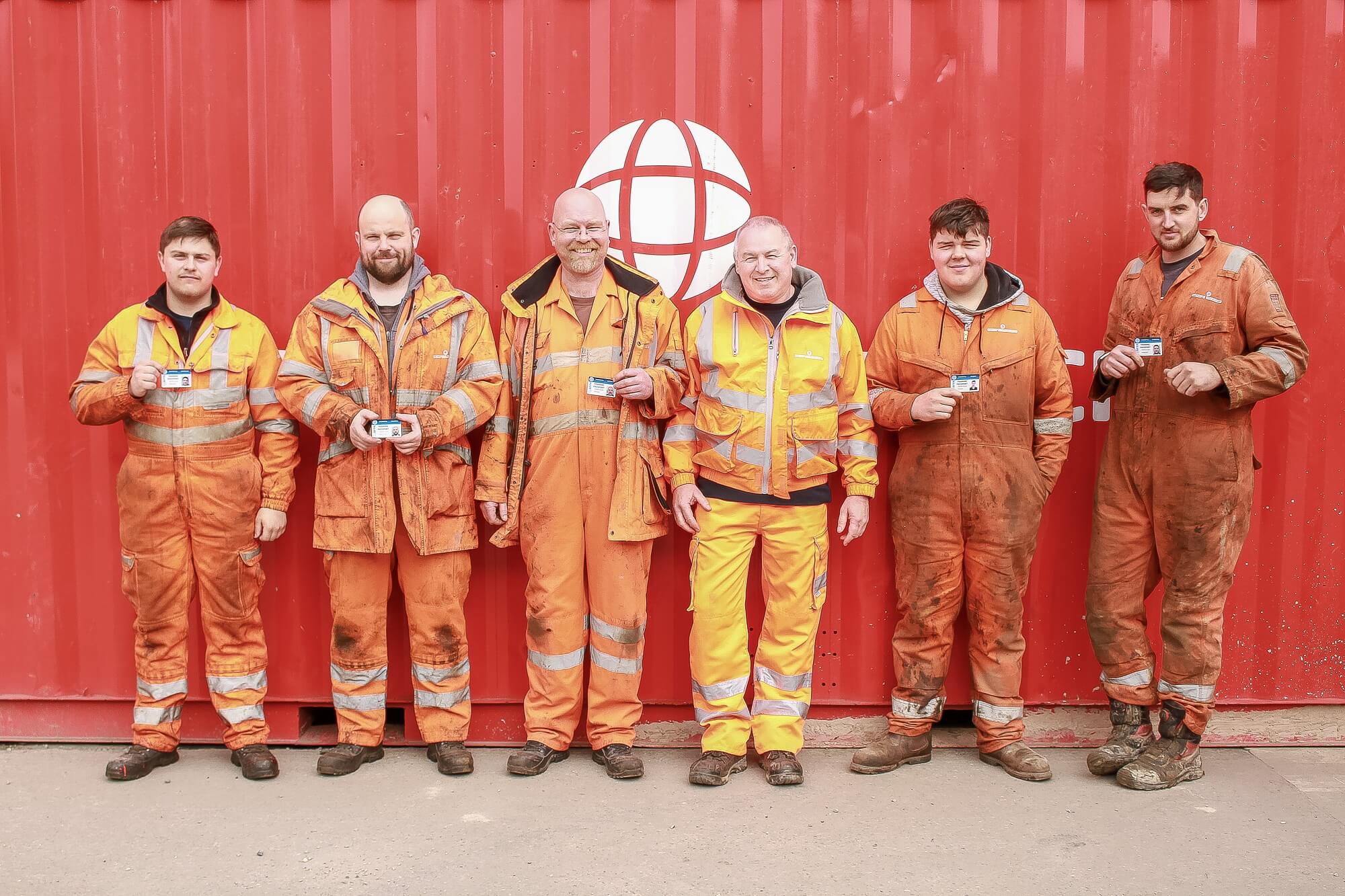 The BFPA training passports allow use of hydraulic systems which play a major part in the increasing equipment capabilities in the industry.  What was previously was driven by either a belt, chain or gear system is now most likely controlled by a hydraulic system.  Although these systems are very reliable they still require servicing and periodic repair.
Ensuring we can provide the best quality service, Bachy Soletanche maintenance staff have recently completed an in-house hydraulics training course approved by the British Fluid Power Association (BFPA), and in doing so, have become the first in the piling industry to receive their BFPA passports.
The course covers current and relevant health and safety practice, as well as technical knowledge on fault finding and repair on modern geotechnical equipment. Benefits of the new BFPA training passport scheme include:
Passport holders will become a member of a national scheme administered and verified by the UK's national trade body for fluid power (BFPA)
The card will provide a simple and instant way of confirming your identification on site and fluid power training achievements to employers and customers
The training passport will promote and demonstrate the individuals' commitment to safe working practices and high standards in the fluid power industry
The card will show a personal, up to date record of the individuals' training courses and serve as a reminder for when courses need to be renewed in line with continuing professional development guidelines.
Raising and maintaining high standards through training and education in fluid power is one of the key remits of the association and the BFPA has been approving courses in both hydraulics and pneumatics for over 20 years, in conjunction with a national network of BFPA-verified approved training partners.
Commenting on the new scheme, Andrew Egglesden, Plant Manager for Bachy Soletanche and Westpile said,
"We are very proud to be able to have received approval for our in-house training by BFPA.  It helps ensure that we can provide maintenance support that is following the most up-to-date safe and best working practices in an efficient manner.  In turn this helps to ensure down time is kept to a minimum."
Martin Kingsbury, BFPA Membership and Training Director added,
"BFPA's new training passport scheme is the natural progression for us at the BFPA and supports our aim of constantly raising standards and promoting safe working practices in the fluid power industry. Many of our member companies have already made a commitment to support this scheme and we are confident that it will gain momentum over the next few years and benefit both the individual employee and companies which support the scheme."