Bachy Soletanche employees are different.
We are curious, questioning, and innovative. We work together, not in silos. We encourage debate and challenge the norm with a goal of providing outstanding service for our customers. We believe that successful outcomes are based on collaboration, mutual respect and well-resourced teamwork. Bachy Soletanche share a common drive to lead innovation in the Geotechnical sector, with a passion for great design solutions.
Our team is made up of a variety of industry professionals, who have developed their experience and careers with us throughout the years. Our designers, engineers, project managers and workforce all work collaboratively with you to protect your best interests. People remain at the heart of our business, meet just a few of our team who help drive excellence and value throughout our projects, innovations and services.
Philip Hines
UK Group Managing Director
Approaching 35 years in the industry, Phil is responsible for the Soletanche Bachy Group of companies in the UK. He began his career, whilst studying at the University of Surrey, with an industrial year in France learning about and designing diaphragm walls,. Today, Phil still has the same enthusiasm for learning and helping to develop others. A keen but infrequent golfer he is also active outside of work, raising money for charities, walking long distances and climbing mountains.
Chris Merridew
Major Projects Director
Chris has over 30 years' experience in the construction sector and has worked on some of the UK's most prestigious projects. He has a passion for driving the business forward and is well respected across the industry. When away from the office Chris enjoys outdoor pursuits such as walking, sailing and gardening, along with a keen interest in restoring vintage motorcycles.
Graham Trafford
Group Finance Director
Graham joined the company shortly after qualifying as Chartered Certified Accountant in 1997. His role ensures the robustness and integrity of our financial reporting processes, along with responsibilities for IT, procurement and fleet. Graham has a passion for food, cooking and travel, along with leading an active lifestyle through distance running.
Ken Gailey
Core Business Director
Ken has over 30 year's experience in the construction sector, working on major engineering projects for contractors across the UK and Asia. He is responsible for the safe and efficient delivery of Bachy Soletanche's operations, with a key focus on implementing innovative solutions and driving value throughout the schemes. Ken is a keen cricketer, passionate rugby fan and enjoys traveling and reading.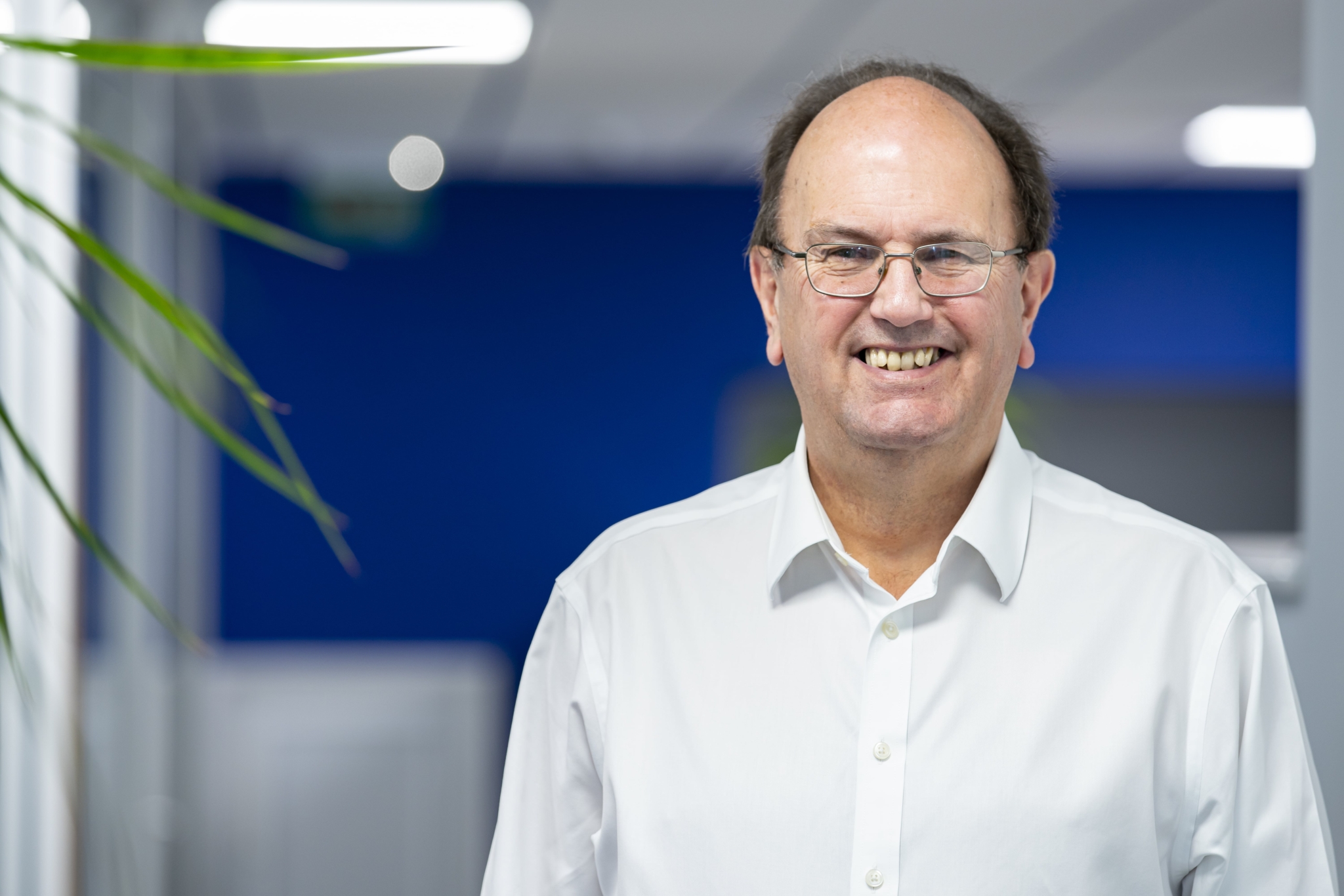 Andy West
Commercial Manager
With nearly 40 years in the construction industry, Andy is an experienced and respected employee of Bachy Soletanche. During his 27 years with the business, Andy has been responsible for the contractual relationships we hold with our clients, subcontractors and suppliers. Key to the success of his role, is being able to amicably resolve contract negotiations for the benefit of all parties. A keen football fan, Andy is an ever-optimistic supporter of Plymouth Argyle.
Louise Pugh
Group Human Resources Manager
Louise joined Bachy Soletanche in 2002 and is currently responsible for all aspects of HR including recruitment, employee relations, training and development, and people management. She particularly enjoys incorporating teams during mergers and acquisitions, ensuring all employees are integrated into the business.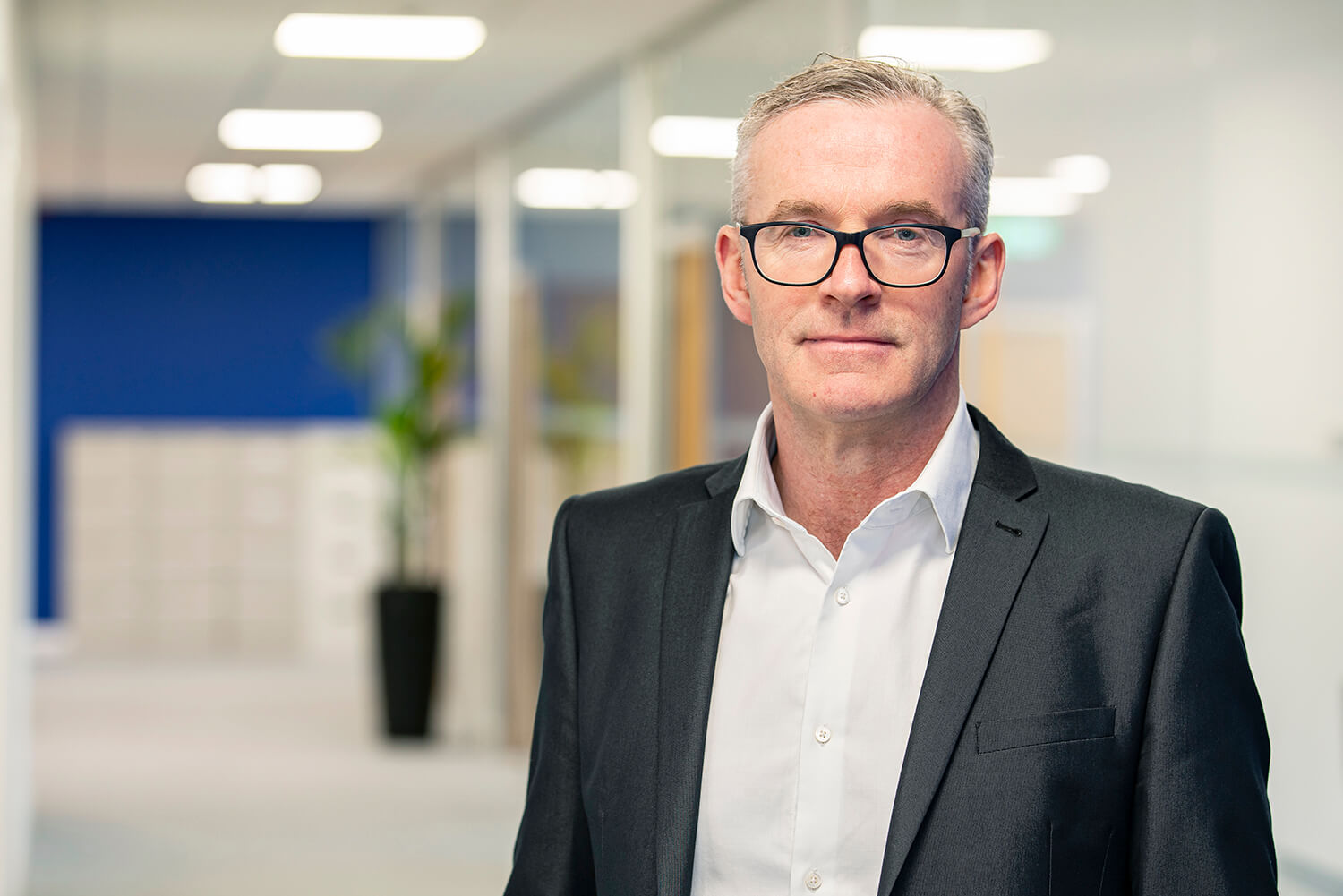 Damien Kilkenny
Business Development and Major Projects Manager
With over 30 years in the industry, Damien brings a wealth of experience to the team. His strong commercial background has helped drive success for all stakeholders. Damien is an advocate of early contractor involvement, ensuring the most efficient solutions are considered during the developmental stage of any project. Outside of work he enjoys keeping fit through playing five-a-side football and hiking.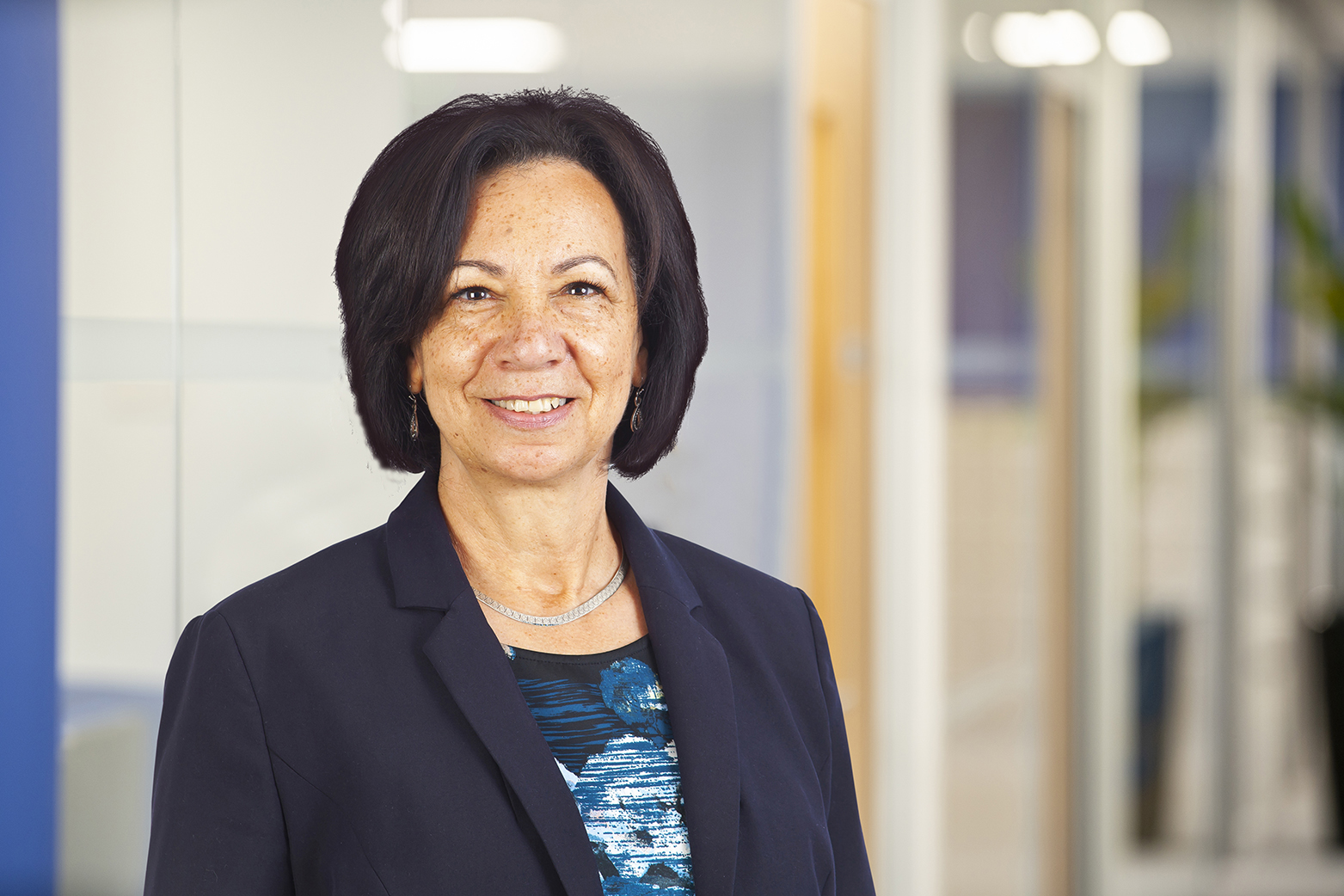 Shirley Hughes
Company Administrator
Having spent nearly three decades with the business, Shirley is responsible for company secretarial matters, insurance management and office facilities management. A key part of her role is to ensure policies and procedures are aligned with best practice, delivering value for clients and employees. Away from the office, Shirley enjoys spending time with her family and travelling, ideally combining the two.
Richard Coles
Group Financial Controller
Since qualifying as a chartered accountant in 2003, Richard has worked across a number of different industries including chemicals, laboratory testing, manufacturing and construction. He joined Bachy Soletanche in 2016 and is responsible for managing the finance team, providing accurate and timely reporting of our financial performance. Richard likes to keep fit through long distance running and in 2018 he completed the Dublin Marathon.
Andrew Egglesden
Plant Manager
Approaching 30 years with Bachy Soletanche, Andrew is responsible for managing our equipment fleet and associated personnel. Driven by a passion for continual improvement, he recently became the UK's first Certified Equipment Manager. Andrew actively encourages innovation across the business, working with his team to develop bespoke solutions to geotechnical challenges. Living on a working farm, Andrew spends his spare time helping out with all that it entails.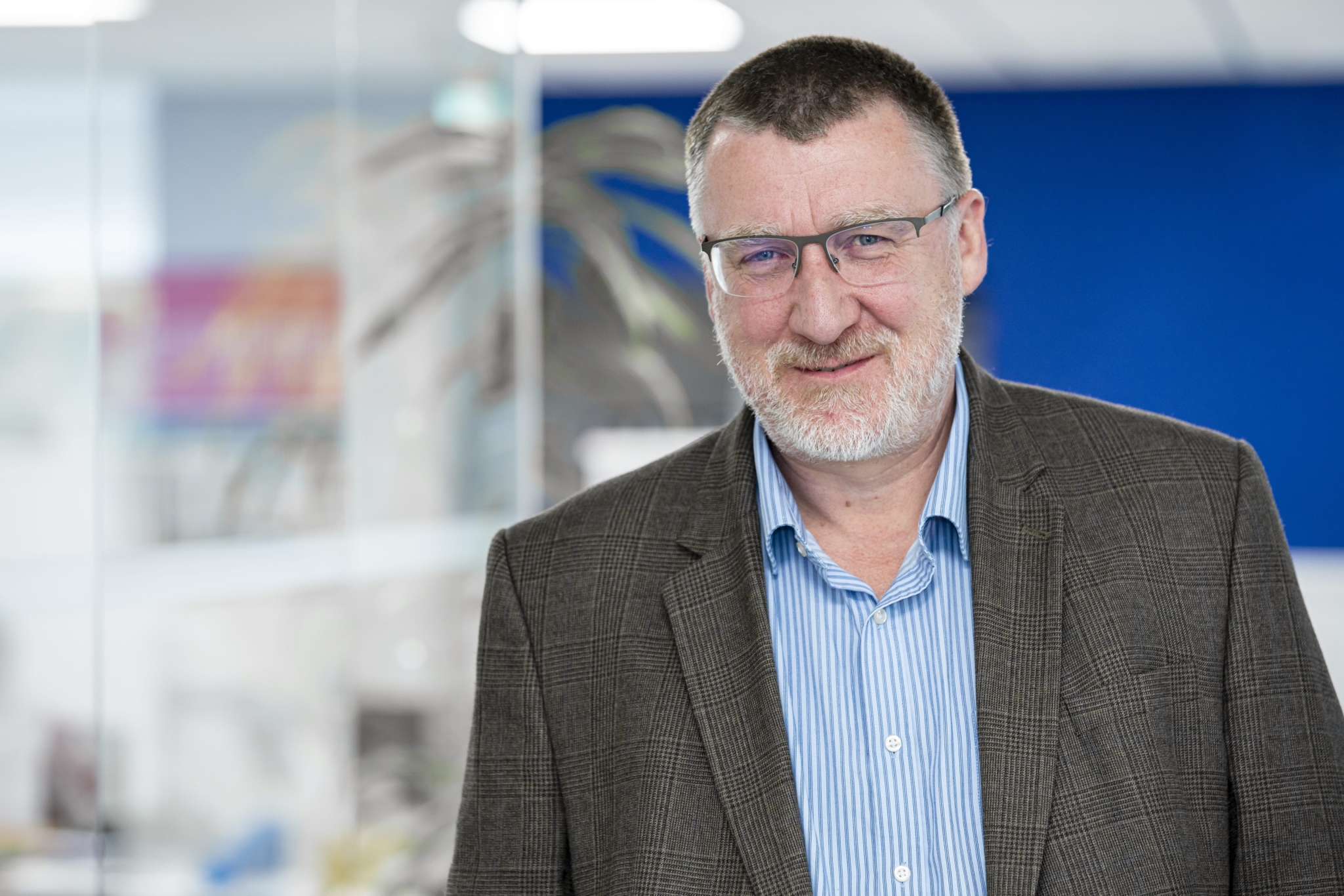 Mark Edwards
General Manager, Specialist Geotechnics
Mark is responsible for our Specialist Geotechnics division, primarily focusing on grouting techniques, restricted access piling and environmental solutions. With over 30 years' experience in the industry, Mark has delivered multiple complex geotechnical schemes, combining innovative thinking with technical excellence. Mark enjoys a range of hobbies including reading, gardening, DIY and running.
Barry Osborn
Core Operations Manager
Responsible for Core Operations, Barry has been in the industry for over 30 years, starting out at piling contractor in South Africa, during his university industrial year. His responsibilities include overall performance, operational excellence and health, safety and wellbeing of employees. Barry has a love of motorbiking and enjoys keeping fit playing squash.
Malcolm Mearns
Health & Safety Manager (UK)
With over 20 years' experience, Malcolm has a passion for driving Health and Safety excellence. During his five years with Bachy Soletanche, he's played an integral role in helping the company achieve ISO 45001, along with winning the British Safety Council International Safety Award and five RoSPA gold awards. When not keeping everyone safe, Malcolm enjoys watching and playing football, walking and spending time with family and friends.
Steve Ako
Plant Research and Engineering Manager
A Chartered Mechanical Engineer with over 25 years' experience in the construction industry, Steve learnt his trade as a fabrication welder. With a passion for engineering and problem solving, he has developed his knowledge and experience with Bachy Soletanche. Steve is responsible for research and development programmes, along with engineering innovations. He particularly enjoys motivating other engineers to further develop their careers and push boundaries.