We believe environmental sustainability is no longer a matter of choice, but a social responsibility. Climate change is accelerating at an alarming rate, however, at Bachy Soletanche, we are aware of the global impact of our activities and the power we have in helping to protect the planet. We are committed to taking action with a measurable impact and instilling environmental awareness throughout all business decisions, helping to make our industry a greener place.
Now, more than ever, we are concentrating on integrating sustainable systems into every level of our business so that we can lead the way in environmental best practice.  At Bachy Soletanche, we believe a sustainable business relies upon decarbonisation and access to clean water, air, soils, and a diverse ecosystem. As such, it is our responsibility to:
Reduce our emissions that are contributing to the climate emergency
Adapt to the impacts of climate change
Ensure the prudent use of natural resources
Procure materials from sustainable sources wherever possible
Prevent the waste of materials, resources, and energy
Manage waste products arising from our activities in accordance with the waste hierarchy
Encourage the innovation of new sustainable practices and services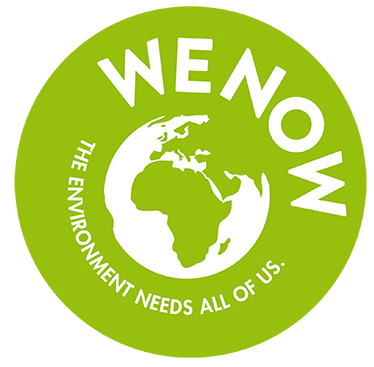 We are on track to achieve a 40% reduction in carbon emissions by 2030, as we strive toward our long-term goal of net-zero carbon.
We have already reduced our carbon footprint by 27% since 2014.  But we're not stopping there. With the construction industry being one of the largest contributors to carbon emissions globally, cutting our carbon footprint is not just a goal, but a priority. Through our ambitious carbon reduction strategy, we are helping our clients fulfil their sustainability agenda while also moving toward a net zero carbon future.
At Bachy Soletanche, we utilise a range of technology to monitor our carbon activity, which ensures the business is held accountable for its carbon emissions and helps shape plans to reduce the negative impact of our operations.
Carbon Management System – this system monitors all carbon producing activity across the business
Environmental Impact Analysis – identifies carbon intensive activities
FPS Carbon Calculator – we use the FPS CEFFC Carbon Calculator, which was developed by the Bachy Soletanche team alongside the FPS and compares levels of embedded carbon in pile designs
#GreenIsGreat initiative – We encourage employees to propose new ways in which the business can reduce its environmental impact through carbon and energy initiatives.
Green Energy Supplied – We use a green energy supplier, which provides us with 100% green electricity for all fixed assets across the business.
Concrete
We continually strive to incorporate low carbon concrete into our projects. Wherever possible, we procure ground-granulated blast furnace slag (GGBS), fly ash and recycled or secondary aggregates to replace the carbon-heavy clinker used in traditional concrete mix. Further to this, we only source our Pulverized Fuel Ash (PFA) from reliable and sustainable suppliers.
Alongside incorporating more GGBS into our concrete, Bachy Soletanche is now investigating even lower carbon and natural substitutes, including an alkali-activated binder, which would mean very little, or no cement would be required in the concrete mix. Bachy Soletanche is currently testing all the alkali-activated binders currently available on the market, through these trials, we will be able to determine the possibility of using this lower carbon material in future projects.
Diesel fuel consumption
We are focused on monitoring the consumption of diesel across all our equipment and regularly maintain all the plant. To lower diesel consumption further, we have installed energy efficient equipment across our sites, such as LED lighting and electric pumps, as well as innovative technologies such as fuel cells.
We are constantly innovating and creating new technologies to drive down our fuel consumption, including the recent development of an Engine Emissions Reduction Programme. This innovative solution involves retrofitting a diesel particulate filter (DPF) and a selective catalytic reduction (SCR) system to large diesel engines of older rigs in order to cut down harmful emissions and help reach Stage V compliance.
Not only are we focused on cutting the carbon emissions of our own fleet, but also the equipment supplied by external companies, as we are conscious that we cannot achieve these goals on our own. When externally hiring any fleet, we assess its carbon footprint as this is an important criteria in our selection.
Journeys to site and the office
Commuting is one of the largest contributors to greenhouse gas emissions in the UK, to reduce this impact our business is:
Encouraging all employees to use public transport for commuting to and from site
When possible, encouraging flexible working systems where employees only travel to sites or offices when necessary
Providing accommodation for operatives close to site to shorten their daily commute by public transport and encourage them to walk or cycle
Where possible, recruiting from local communities within the UK to avoid excessive commuting times
Utilising a Driver Rewards System (Lightfoot) in all our commercial vehicles to improve fuel efficiency and our company cars are restricted by carbon emitted per mile/ km
Steel
We only use steel suppliers registered with the Sustainable Constructional Steel (SCS) scheme certification or Environmental and Sustainability Standard BES 6001 Responsible Sourcing of Products.
Where practical, we opt for recycled ex-North Sea oilfield casings, where each tonne of casing has 2.3 less tonnes of embedded carbon than new casings.
To achieve effective waste management, we segregate and recycle 100% of our metal waste, including steel, in our plant yards and on site.
Exegy
In conjunction with our ambitious carbon reduction targets, our parent company, Soletanche Bachy, are driving forward its own initiative, Exegy. Exegy is a service that supports our projects in selecting low and ultra-low carbon concrete and grout mixes, consisting of up to 95% substitute binders. This expertise can help achieve and exceed our sustainability targets.
Offices and Plant Yard
We have completed an extensive LED lighting installation program across our offices and plant yard buildings, including the use of motion sensor technology. We use a green energy supplier, which provides us with 100% green electricity for all fixed assets across the business, including all of our offices.
How we are achieving our Environmental Commitment
Waste management
We recycle and recover 100% of inert waste and recycle 92% of all non-hazardous waste produced.
Extensive waste management systems are integrated across all our sites and we encourage all employees to follow the 'Prevent, Reuse, Recycle or Recover' protocol with all the materials they use. We provide clear waste management guidance and on-site instructions to our employees, ensuring this information is easy to access and understand. Across all of our facilities, we employ an extensive mixed waste recycling system.
To uphold our waste Duty of Care, we ensure all our practices comply with the Waste Regulations (England and Wales) 2014, including the accurate completion of legal documents such as Waste Transfer Notes and Hazardous Waste Consignment notes.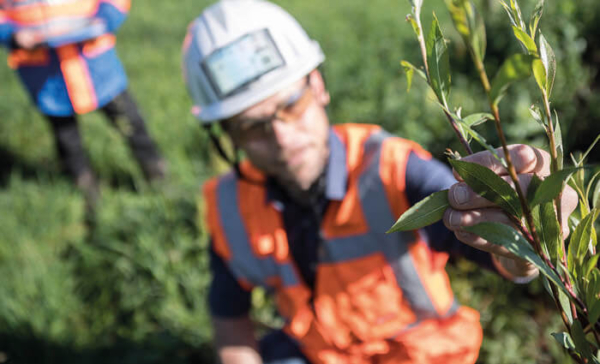 Responsibly Sourced Materials
We ensure all the materials we use follow our Ethical Procurement Policy and are produced in accordance with recognised sustainability standards such as the Forest Stewardship Council (FSC) and/or Programme for the Endorsement of Forest Certification (PEFC), the ISO 14001 and CARES Sustainability and/or ECO Reinforcement.
Implementation
Our progress in all areas of our sustainability agenda is reviewed monthly and key data associated with these commitments is published in our annual Director's Report.
Our Managing Director assumes responsibility for the implementation of our sustainability commitments, together with our Quality, Environment and Sustainability Group Manager, who advises, monitors and reports on our progress.