Our commitment to Health and Safety
To put the health, safety and wellbeing of our employees, and anyone affected by our work, before anything else
To take every possible measure to eliminate hazards and reduce health and safety risks
To encourage a collaborative approach to safety where employees take responsibility for their own and others' safety
To empower our employees to speak out and stop work if they believe there are risks
To train employees on how to carry out their work safely and offer suitable resources to help them manage their health, safety and wellbeing
To maintain safe plant and equipment
To regularly review health and safety practices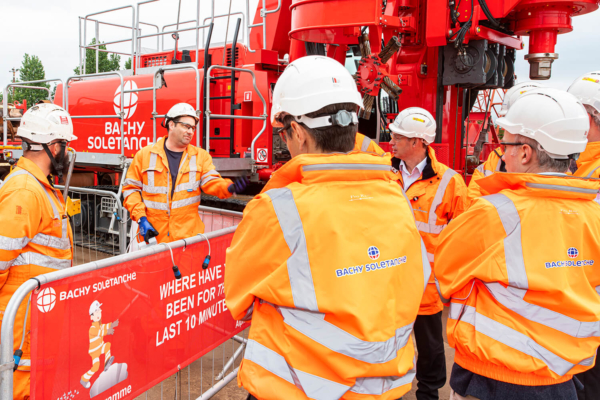 Built on a culture of safety
Our employees are our most valued asset and so their health, safety and wellbeing always come first. We make sure that all our employees, along with our clients, stakeholders and anyone affected by our work can enjoy a safe, injury-free environment.
Zero injury workplace
Striving to create a 'Zero Injury or Harm' working environment for all Bachy Soletanche employees and stakeholders, because we believe all work-related incidents and injuries can be prevented.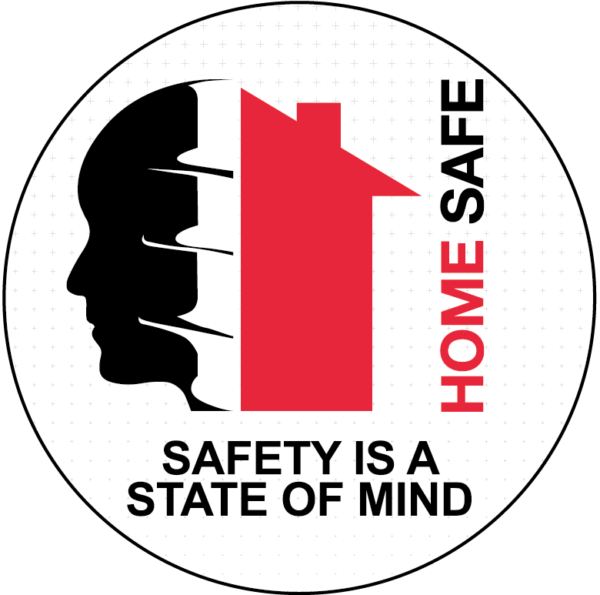 HomeSafe +People Programme
Our +People Programme is a cultural change programme that has improved the safety, environment and quality performance of our Group businesses. Through training and one-to-one development coaching for employees of all levels, we have seen an ongoing reduction in accidents, incidents and near miss events.
Across our organisation, we have a team of coaches who are trained in supporting a proactive safety culture that is built upon positive conversations and peer influence, as well as ensuring the sustainability and growth of our +People programme.
Toolbox Talks

– Covering everything from plant exclusion zones to UV exposure and mental health, our weekly Toolbox Talks researched and developed by our SHEQ team provide education and training on key health and safety issues to all Bachy Soletanche employees.
VINCI Safety Week – in line with our parent company VINCI Group's initiative, we dedicate one week of the year to reviewing our health and safety performance. Our SHEQ team visit all our sites to discuss recent issues, carry out a site assessment and initiate discussion on how the whole team can improve safe ways of working.
Our Mental Wellbeing
In the construction industry, mental health and wellbeing can be an issue that is often overlooked. We know that life can be challenging at times, so at Bachy Soletanche, we are working hard to foster a culture where taking care of our mental wellbeing is just as important as protecting our physical health.
Mental Health First Aiders
Trained to be the first point of contact for employees struggling with their mental health, our Mental Health First Aiders are there to offer support to anyone who wants to talk in confidence about their issues or needs signposting to relevant support networks and resources, including our Employee Assistance Programme (EAP).  Bachy Soletanche currently has approximately 30 trained Mental Health First Aiders and actively encourages others to undertake the training.
Employee Assistance Programme
Provides free, confidential, and impartial guidance and support to employees and their families. The programme's specialist staff can offer practical information and short-term counselling to help our staff cope with varying problems, including personal wellbeing, family matters, relationship issues, debt management and consumer rights.
Our Health and Safety Culture
Federation of Piling Specialists 
As an active member of the Federation of Piling Specialists (FPS), we have contributed towards the development of a number of safety initiatives. The most recent of these is the FPS handbook on Plant Restricted Zones, which helps all members of the FPS to design and organise site working areas to reduce the risk of injury caused by plant or equipment.
Royal Society for the Prevention of Accidents (RoSPA)
Bachy Soletanche is a recognised world leader in health and safety and is proud to have been awarded 9 consecutive RoSPA Gold Medals. Through a thorough assessment of areas such as training, culture, measures and controls, procurement, campaigns, and Covid-19 management, these prestigious international awards identify companies who are committed to ensuring all their employees return home safely at the end of each working day.