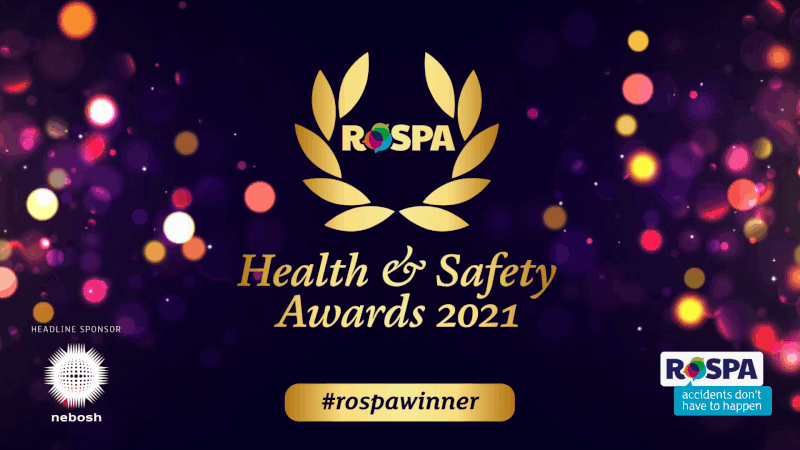 Bachy Soletanche is pleased to announce that we have been awarded the Royal Society for the Prevention of Accidents (RoSPA) Gold Medal this year, making it our 7th year in a row winning this award. This achievement, which recognises Bachy Soletanche as one of the UK's geotechnical industry leaders in Health & Safety, is a special milestone and moment of pride for the whole business, especially after a challenging past year during the Covid-19 pandemic.
Bachy Soletanche were among almost 2000 entrants of the prestigious and internationally renowned RoSPA Awards – which are also the longest-running Health & Safety industry awards in the UK.
The award identifies companies that work hard to ensure all their employees return home safely and unharmed at the end of each working day. Candidates in the RoSPA awards are thoroughly assessed on areas including training, culture, measures and controls, procurement, campaigns, and Covid-19 management.
Health & Safety Manager at Bachy Soletanche, Mal Mearns, commented,
"This is a fantastic achievement for the business and it is something we've all been working towards for the past year, with months of hard work gone into completing the entry submission.  I'd like to thank John Martin (Health & Safety Advisor) for leading the way with the submission and his dedication the whole way through.

On behalf of the SHEQ team, I'd also like to thank all employees and especially the project and support teams, for their ongoing commitment to upholding our high standards and helping to create a safe working environment for everyone. You have all played a pivotal role in helping us achieve this award."