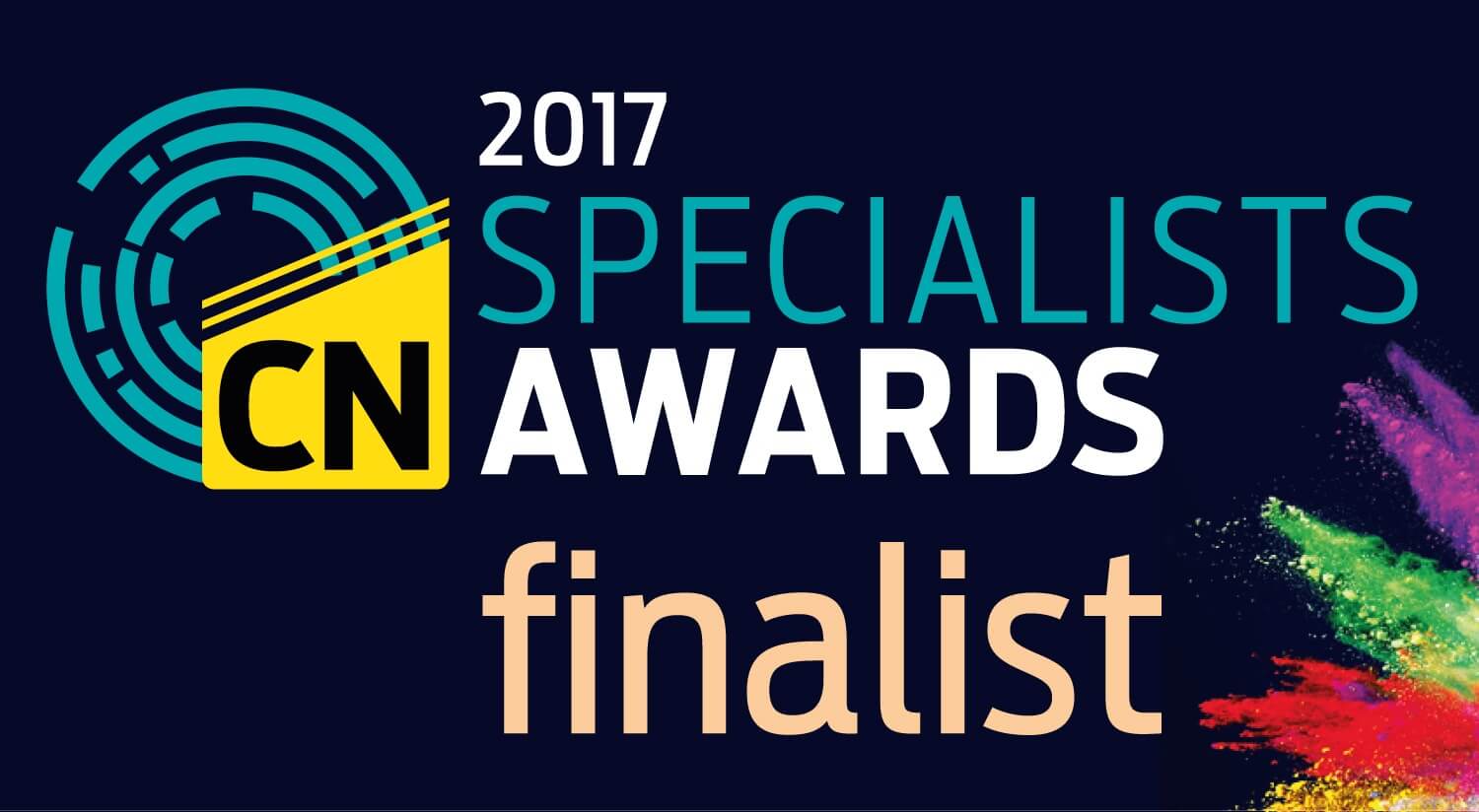 Bachy Soletanche has been recognised as a key specialist in the UK by being shortlisted in two categories at the prestigious Construction News Specialist Awards 2017.
Firstly, the company is in the running for Ground Engineering Specialist of the Year, a category that encompasses areas such as collaborative workforce culture, training, embracing diversity, delivering outstanding projects and an on-going clear strategy and vision.
Secondly, Bachy Soletanche has been short-listed in the field of Health and Safety Excellence.  This category recognises the company's sustained commitment to health and safety in terms of outcomes and the work done to achieve them, encompassing commitment to staff health and safety training, innovations in health and safety and embedded healthy and safe working culture.
The Construction News Specialist Awards are the only national awards to recognise and celebrate the outstanding achievements of the very best specialist contractors in the UK.  Commenting on the nominations, Bachy Soletanche Managing Director, Chris Merridew said:
"As a company, our employees have developed close working relationships with clients to deliver their projects both successfully and safely, being shortlisted in these two categories recognises their commitment and expertise we offer as a specialist sub-contractor."
Construction News Editor Rebecca Evans added:
"Being shortlisted in the Construction News Specialists Awards is a huge achievement and a fantastic way to distinguish your business from your competitors – these are the only national awards recognising the hard work and fantastic achievements of specialist contractors. Specialist contractors underpin the whole construction industry, and we are proud to be able to shine a light on the work they do, the commitment they show and the amazing projects they contribute to."
The winners will be announced at a ceremony being held on 22 March 2017 at the Grosvenor House Hotel in London.