Bachy Soletanche is pleased to announce that the company has been shortlisted for two prizes at this year's Federation of Piling Specialists (FPS) Awards: the Site Apprentice Award and the Sustainability Award. The 2023 FPS Awards are an annual competition to reward exceptional accomplishments in the UK's ground engineering industry.
Site Apprentice Award: George Johnson
Bachy Soletanche's recently-qualified Plant Maintenance Technician, George Johnson, has been shortlisted for the Site Apprentice Award for his outstanding work ethic and commitment to learning during his apprenticeship.
Within just three years, George became a key mentor to newer apprentices, achieved nine additional qualifications related to plant maintenance, contributed significantly to our work at HS2, and proved himself as an invaluable and reliable member of the plant department team.
George's competence has also been recognised by his college, who nominated him for a CPA (Construction Plant-hire Association) Stars of the Future Award. He was the only apprentice from his college to be nominated and achieved 'Highly Commended Plant Mechanic of the Northwest 2021'.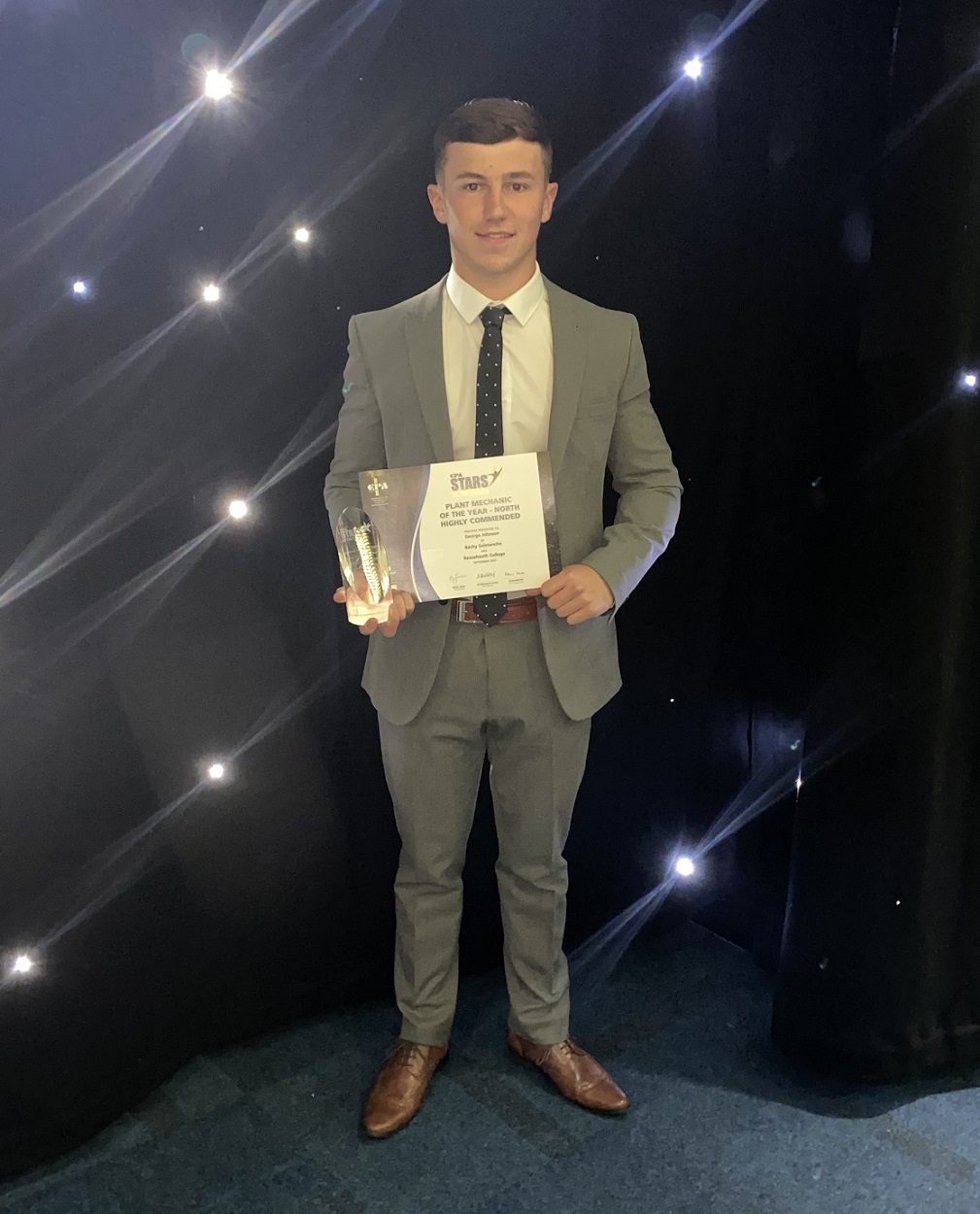 Sustainability Award: Use of polymer support fluid for the diaphragm wall construction at HS2's Old Oak Common
The Sustainability Award entry was submitted by Bachy Soletanche and Balfour Beatty Ground Engineering, who are working in joint venture (known as the SB3 JV) to deliver the ground engineering and foundations package for HS2's Old Oak Common Station.
By using polymer support fluid instead of bentonite (which was originally specified by the client) for the construction of the diaphragm wall at Oak Common, SB3 achieved huge carbon savings and environmental benefits.
The joint venture procured specialist materials and equipment that enabled them to successfully reuse 100% of the polymer throughout the construction of the diaphragm wall. They also reduced the quantity of polymer used on the project by 50%.
Therefore, this solution minimised the quantity of waste that needed to be removed from site via tankers. SB3's method reduced the number of tanker journeys from 591 to 32, which prevented 17.5 tonnes of CO2 from being emitted into the atmosphere.
Bachy Soletanche's Managing Director, Tamás Kaltenbacher, commented:
"Protecting the environment and investing in our employees is a major focus for the company so we are delighted that this effort has been recognised with two FPS Awards."
The winners of the 2023 FPS Awards will be announced at an awards ceremony on 13th October at the JW Marriott Grosvenor House Hotel, London.
Good luck to our fellow finalists, we look forward to seeing you there!