Bachy Soletanche has commenced work on the contract to deliver the geotechnical works for a new prison in Full Sutton, East Riding of Yorkshire. The contract was awarded by Principal Contractor, Kier, who are operating as part of the Alliance 4 New Prisons collaboration.
The scheme, officially launched by Damian Hinds, Minister for Prisons and Probation, is part of the Government's plan to create thousands of new prison places. Due to open in 2025, and with a capacity of nearly 1,500, the Category C resettlement prison will join the existing maximum-security prison at Full Sutton. The project is expected to create and support hundreds of jobs, which will provide a vital boost to the local economy.
Bachy Soletanche's contract involves the construction of approximately 3,800 continuous flight auger (CFA) piles to support 12 structures for the new facility. Working alongside Kier and consulting engineers, Pick Everard and Curtins, Bachy Soletanche's in-house design team helped develop an efficient solution which not only reduced cost and programme, but also removed 1,200 tonnes (33%) of CO2e from the project.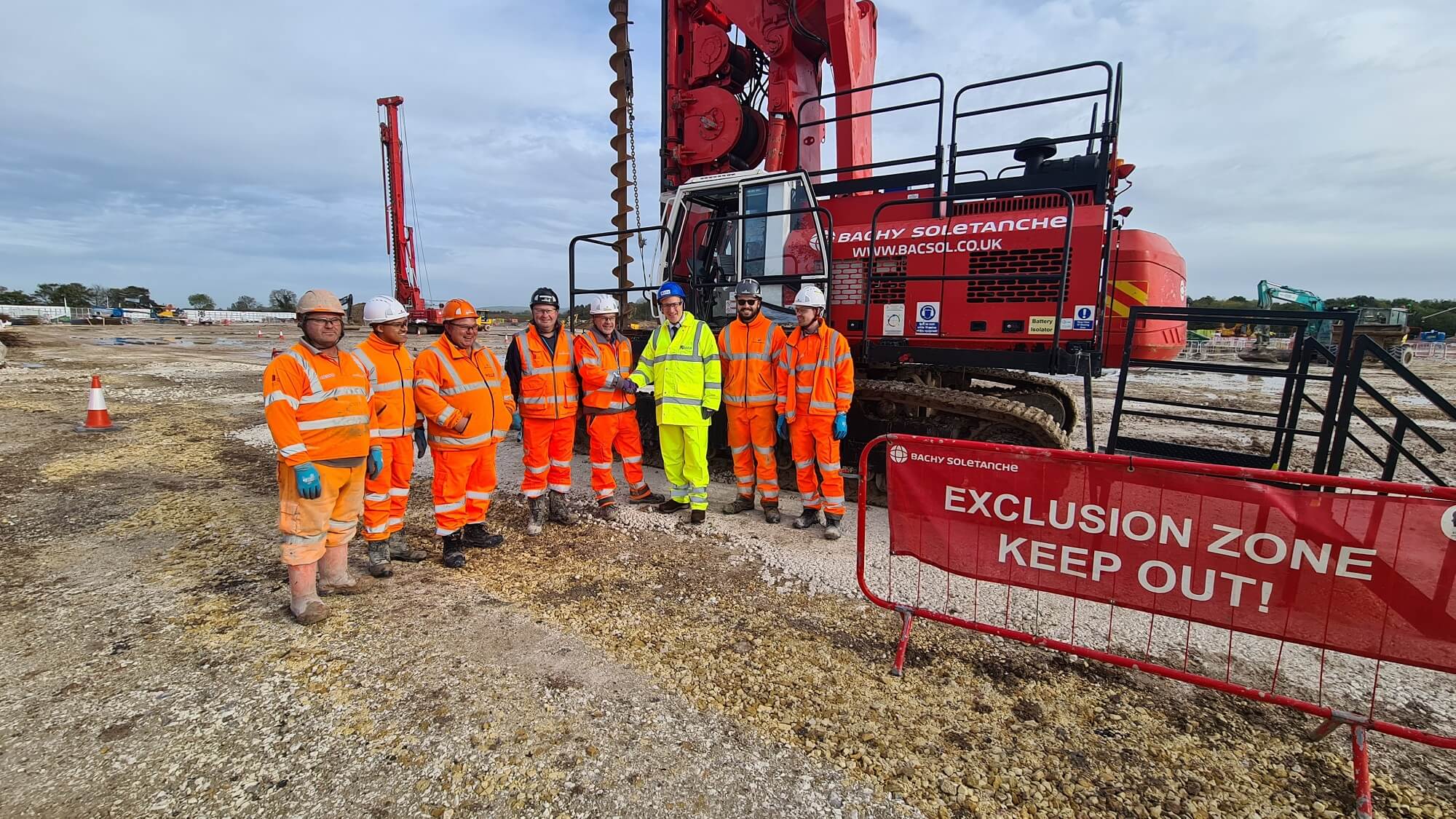 In line with its 'People, Planet, Prosper' philosophy,Bachy Soletanche has committed to enhancing the social value of the Full Sutton scheme by offering opportunities for ex-offenders and apprentices to gain experience by working alongside the Bachy Soletanche team. In addition to this, the company has pledged to support the local community and economy through working with local SMEs, volunteering for local charities, and providing environmental and productivity training to operatives.
Commenting on the project, Bachy Soletanche's Core Business Director, Ken Gailey said,
"We are looking forward to contributing to such an important programme that is helping to improve prisoner rehabilitation and prevent reoffending. The environmental solutions brought by our in-house design team were vital in winning this contract, as was our ability to meet the social value requirements set by the Ministry of Justice."