Bachy Soletanche has been shortlisted for five entries, across four categories at the 2023 Ground Engineering Awards.
The geotechnical specialist's commitment to technical excellence has been recognised with two entries from HS2's Old Oak Common and Tideway, both major projects being delivered in London. The company's continued drive towards a more sustainable future has also been acknowledged with the team being shortlisted for their collaborative work on Tracking Embodied Carbon Consumption during Pile Construction at Canary Wharf.
Project success has been highlighted in the Under £500k category for a scheme delivered at the Aled Isaf Reservoir in North Wales.  Bachy Soletanche designed and delivered a robust geotechnical solution that successfully sealed the three major leakage paths.
In addition to this, Bachy Soletanche is shortlisted for the prestigious Contractor of the Year award, one of the three trophies the company won last year.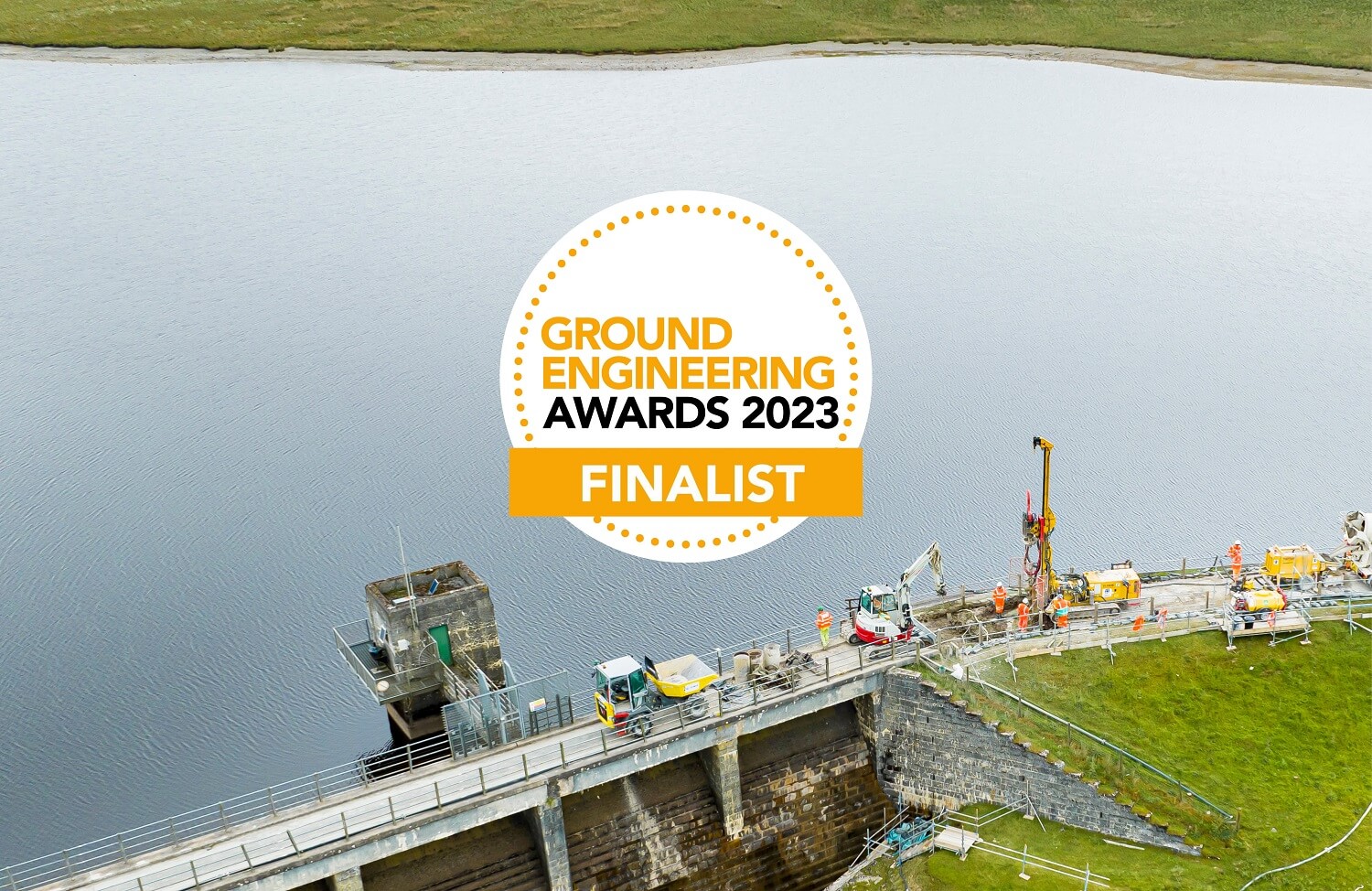 Commenting on the news, Bachy Soletanche's Marketing and Communications Manager, Stewart Gillies, said,
"This is a deserved recognition of the commitment we have shown over the last 12 months to deliver outstanding projects and continually invest in our employees, the business and the environment. The success we have achieved in these areas is thanks to the strong relationships we have built with our clients, partners and supply chain, as well as the collaborative culture we have fostered within our workforce."
The prestigious Ground Engineering Awards celebrate exceptional achievements of geotechnical companies in terms of project delivery, sustainability, innovation and business performance. Following a live judging round in May, the winners will be announced on 12th July at the 2023 Ground Engineering Awards Ceremony, which will be held at the JW Marriott Grosvenor House Hotel in London.
Best of luck to our fellow finalists!