The Bachy Soletanche Balfour Beatty Ground Engineering joint venture, known as SB3, recently concluded the geotechnical programme for HS2's Streethay Overbridge.
The project required the construction of two retaining walls to support the new 2,600 tonne bridge that will allow the new high-speed line to pass under the South Staffordshire line at Streethay.
Working in a heavily congested site during a railway possession, SB3 constructed two parallel secant walls, with a retained height of 14m, to form the retaining structures. The scheme required the installation of 76 primary and secondary rotary bored piles, which were 1,300mm in diameter and installed to depths of up to 30m.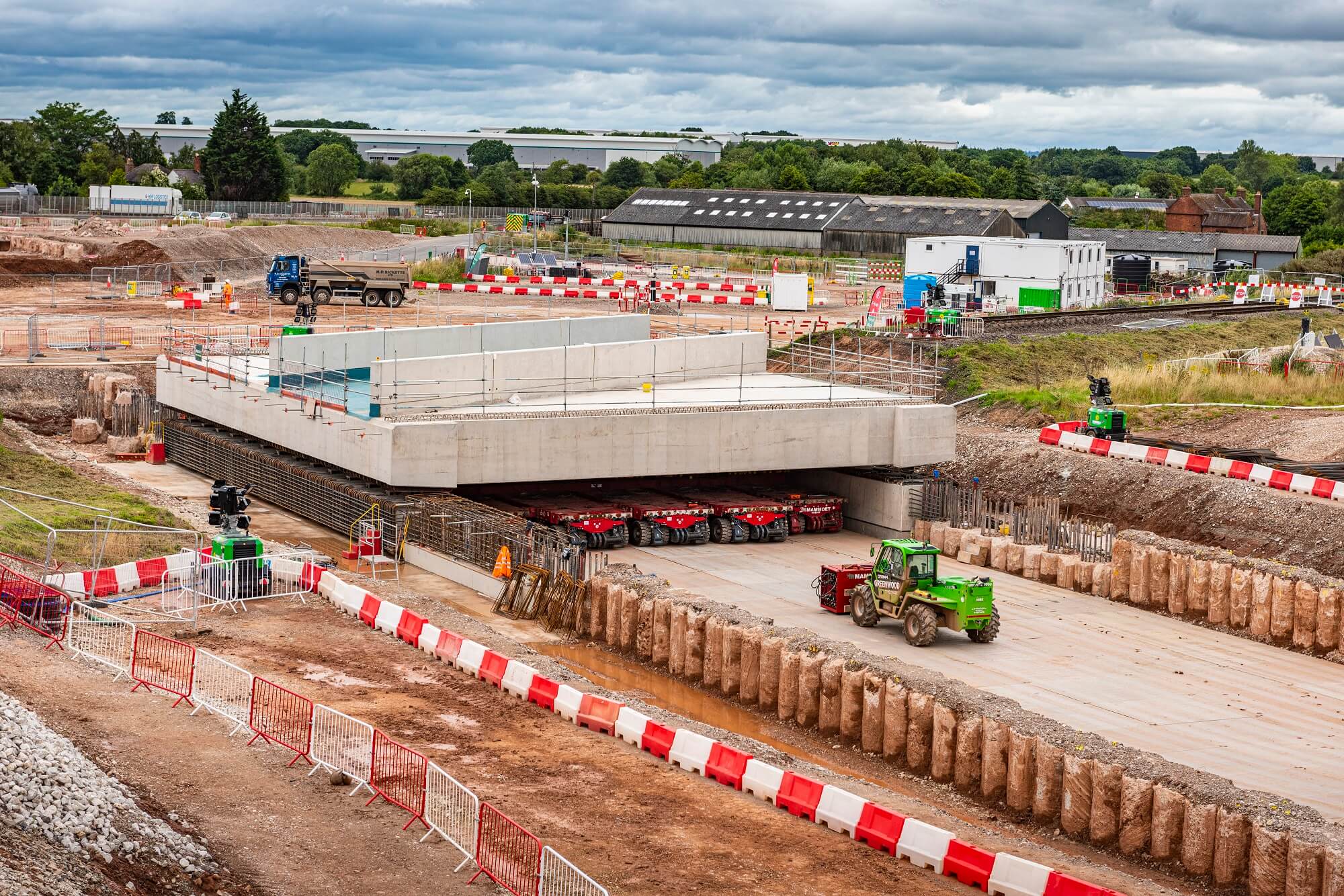 The blockade section forms part of the overall Streethay Secant Wall package of works, which is a 540m long double-sided retained cutting on either side of the railway that was achieved at the end of July and acts as the walls for the bridge.
During the blockade, the SB3 team worked 24/7, enabling them to complete the programme in just 15 days, minimising disruption to the local community, as well as the freight services that use the South Staffordshire line.
Following completion of the works, principal contractor Balfour Beatty VINCI (BBV) began the top-down construction of the overbridge, which involved placing a concrete cover slab on top of the piles using multi-modular transporters. This formed the bridge deck and allowed the reinstatement of the existing railway line above.
Working within a railway possession meant programme delivery was essential to the success of the project. Due to detailed planning and achieving optimal outputs on production, SB3 completed the works six days ahead of schedule, helping BBV complete the required elements within the possession timeframe.