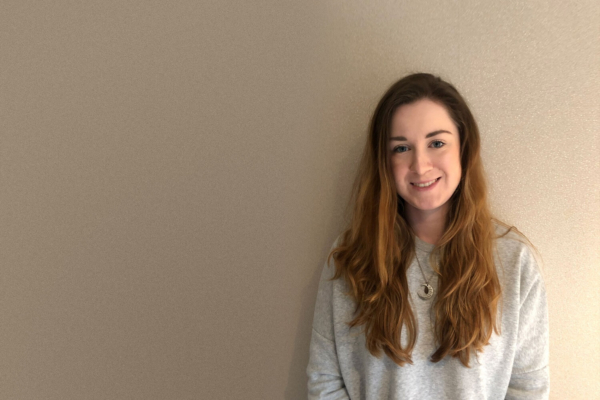 Lauren Grimes, Bachy Soletanche's Marketing and Communications Assistant / Apprentice, discusses her route into Marketing and the industry, what her apprenticeship is like and advice for others looking into apprenticeships.
How did you come to join Bachy Soletanche?
I joined Bachy Soletanche in July 2017 through their Marketing Apprenticeship scheme, after going to university for two years and discovering the apprenticeship route of working alongside learning to be better route for me. I had heard of the company through my time at the University of Liverpool, studying Architecture during a lecture about substructures and geotechnical engineering, so I recognised the name when deciding where to apply.
What are you responsible for at Bachy Soletanche?
My position as a Marketing and Communications Assistant is an all-encompassing role, with a focus on digital marketing.  Responsibilities include managing and maintaining our website, producing content for social media, delivering email campaigns and keeping abreast of the latest digital trends.    Communication throughout the business is vital to my role and I liaise with our regional offices as well as all our live sites.
What's it like being an apprentice at Bachy Soletanche?
I am currently the first apprentice within Bachy Soletanche to undertake the Chartered Institute of Marketing Professional Diploma. Getting the experience and insight from the company whilst working on my studies has been invaluable for my progression.  Much of the theory that is taught through my marketing apprenticeship, I am seeing in the business setting and helping to implement through our business marketing strategy for the year, and beyond.
Bachy Soletanche is a very supportive employer, everyone is helpful. Learning in-depth knowledge from the design teams as well as the engineers have helped tailor my learning and training, even though I am not training to be a civil engineer.
What do you enjoy most about your role at Bachy Soletanche?
Every day is different. With common goals throughout the business, my day varies throughout the year. One day I could be on-site at one of our projects, and the next, designing the latest digital campaigns or managing our blog and news posts on our corporate websites.
Marketing within the construction sector, especially digital marketing, is changing in the way businesses as a whole are viewing their online presence and offering. I enjoy playing a role in this, here at Bachy Soletanche.
What are you passionate about outside of work?
I'm a keen photographer so going outside, exploring and traveling are major passions, as well as maintaining a visual portfolio of photography.