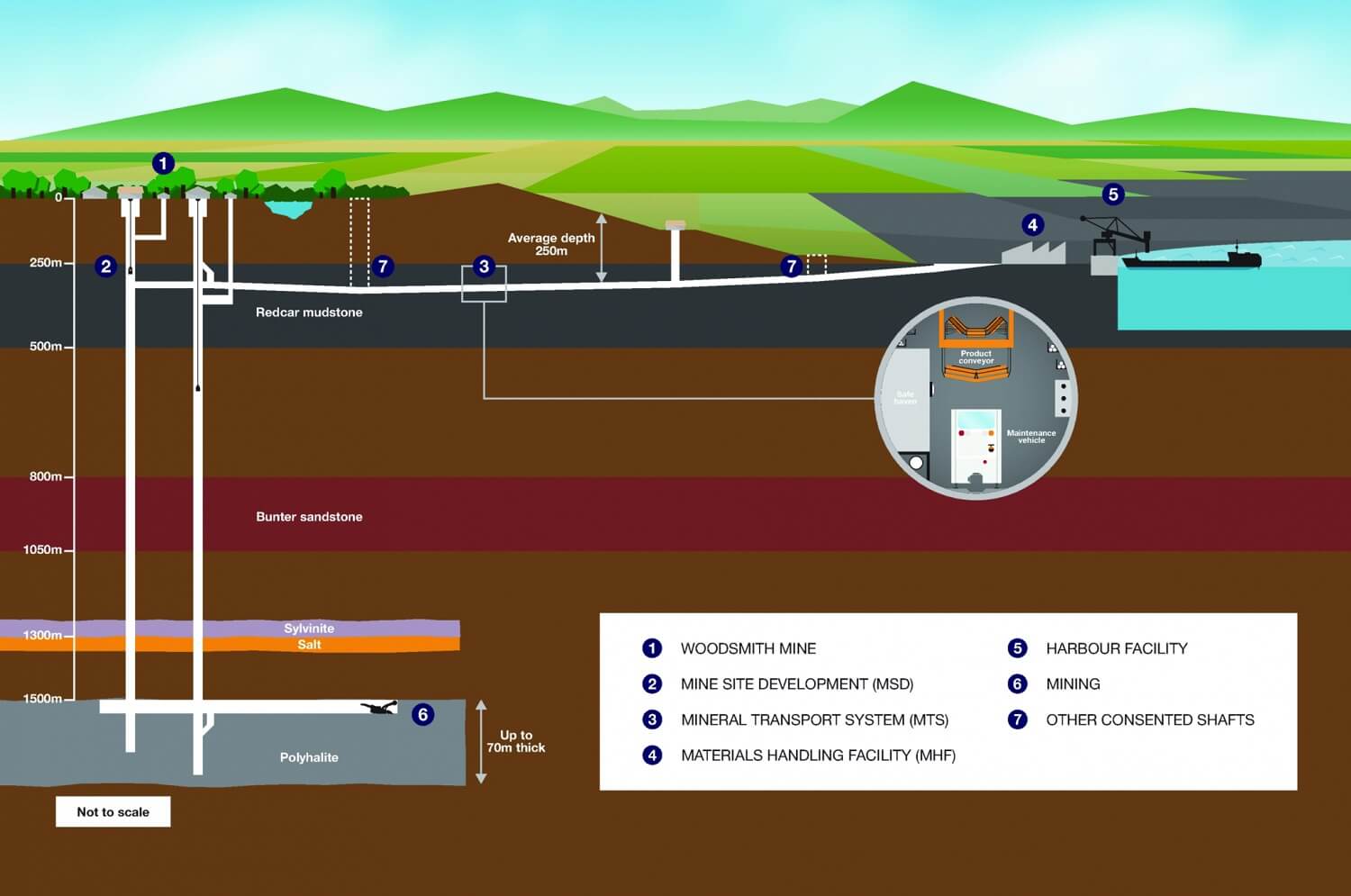 Bachy Soletanche has been awarded a key contract on Sirius Minerals' Polyhalite project in North Yorkshire. Currently under construction near Whitby, the state-of-the-art underground mine will target the extraction of polyhalite, a unique type of potash and a multi-nutrient fertilizer, which will be transported on a conveyor belt along a 23-mile tunnel to Teesside for processing and shipping.
The contract, worth over £4m, is to deliver the geotechnical work associated with the intermediate shaft at Lockwood Beck, which will provide access to the tunnel that will contain the Mineral Transport System.
The team are currently on site preparing to install a secant wall to form the launch chamber from which a specialist mining contractor will sink the intermediate shaft. The secant wall, consisting of 44 rotary bored piles with a diameter of 1200mm, will be drilled to a depth of 20m.
Following the completion of the wall, Bachy Soletanche's Specialist Geotechnics division will construct a grout curtain to help facilitate the excavation of the intermediate shaft. The low permeable barrier, commencing 15m below the ground level, will be installed to a depth of 160m, forming a 'dry shaft' below the secant wall.
Commenting on the award, Managing Director Chris Merridew said:
"Our expertise and experience of delivering challenging projects, combining both piling and grouting, has been recognised with the award of this contract. We have worked closely with Sirius Minerals and Arup to develop a solution that meets their stringent specification."
Mark Edwards, General Manager of the Specialist Geotechnics division added:
"Successful delivery is key to the client. Our ability to meet a very tight programme, whilst offering best value and providing the resources required, was essential to being awarded a place on this flagship scheme."