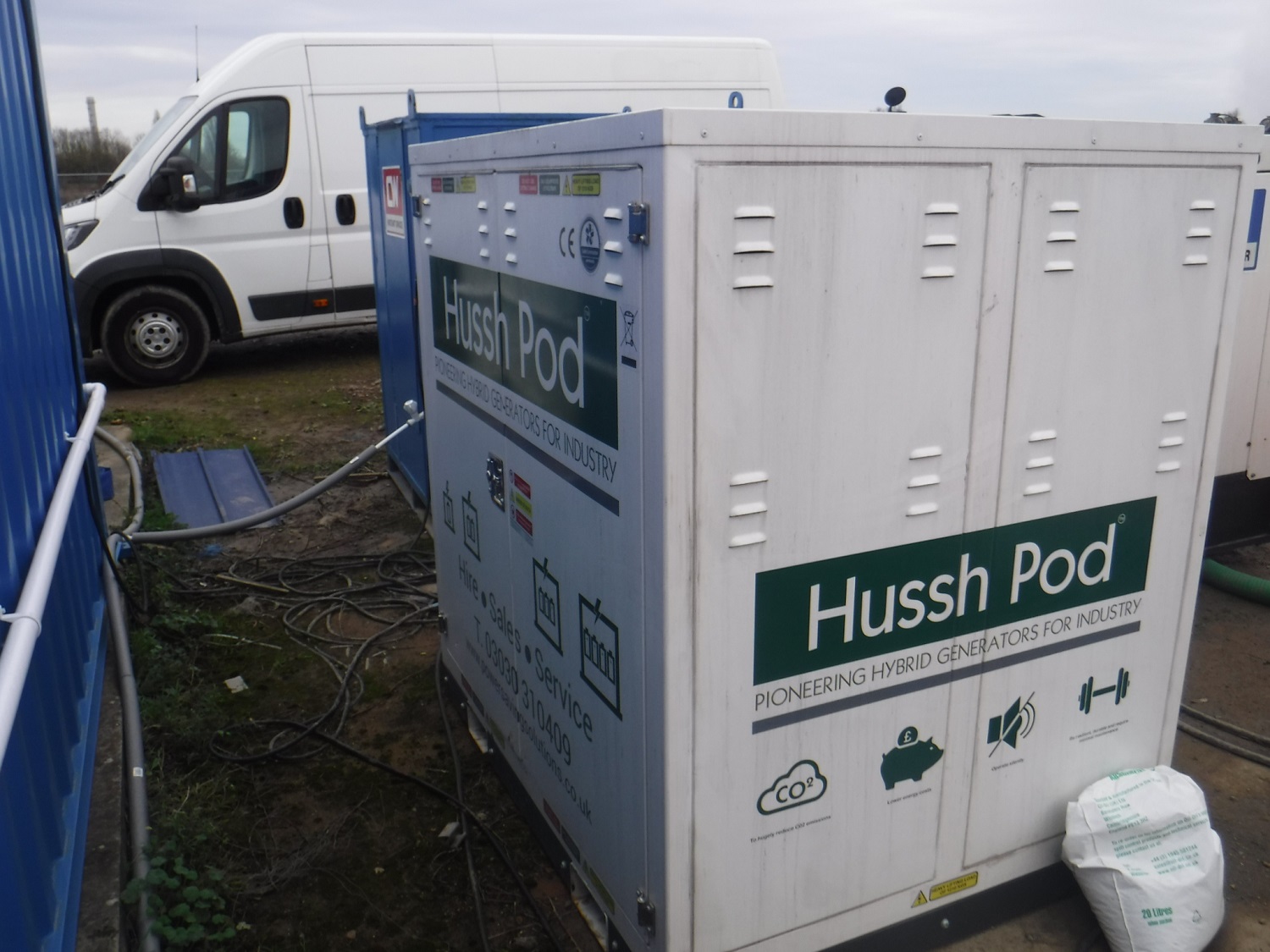 We continue our drive towards our ambitious sustainability target of 40% less greenhouse gas emissions by 2030 (Scope 1 & 2), with the implementation of a hybrid generator, the Hussh Pod, provided Power Saving Solutions.
For the first time on one of our projects, we are utilising a hybrid generator to power our offices and welfare units, a solution which reduces fuel consumption and noise pollution.
Big results, little work
By switching from the traditional fully-diesel generator to the Hussh Pod hybrid generator to power our facilities overnight, we've cut our fuel consumption in half, saving approximately 300 litres of fuel and preventing 0.75 tonnes CO2e emissions each week… and that's all while we're sleeping!
This smart switch is reducing our carbon footprint and overhead costs, along with offering zero noise pollution and a continuous supply of power, which is bringing huge benefits to the health of our clients, local communities and the planet.
The Hussh Pod also prevents 11kg of NOx (Nitrogen oxides) from being released into the atmosphere each week. NOx has direct effects on human health including breathing problems, headaches, chronically reduced lung function, eye irritation, loss of appetite and corroded teeth. NOx also affects humans and animals indirectly through damaging the precious ecosystems we all rely on for food, water and habitation.
Electric doesn't always mean more expensive
More environmentally-friendly alternatives like this hybrid generator dispel the myth that electric means higher costs – in reality, we're making significant cost savings by using the Hussh Pod instead of the traditional fuel-heavy generator, especially with recent hikes in fuel prices.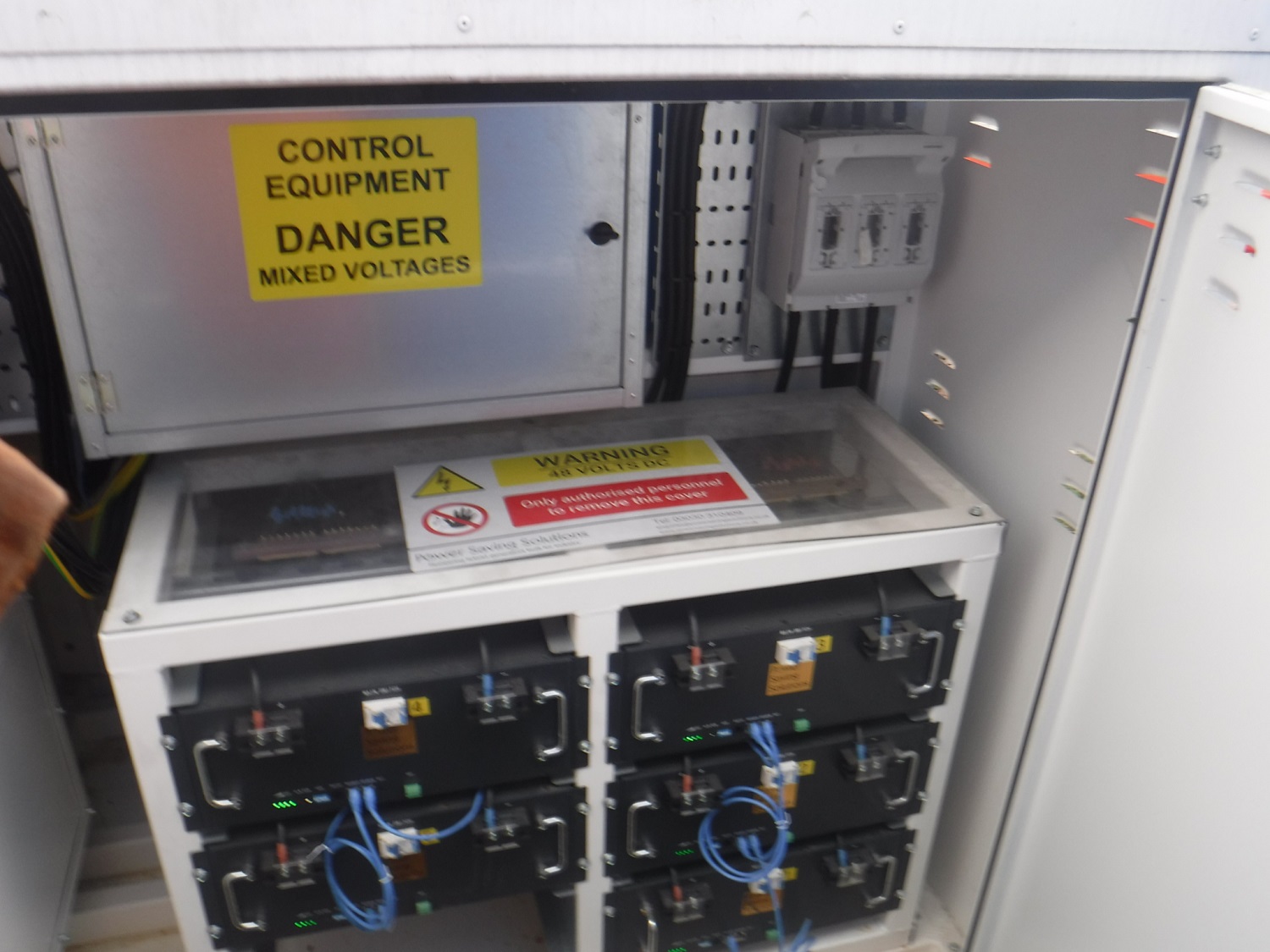 How it works
The Hussh Pod hybrid generator connects to our main diesel generator that runs throughout the day with the Hussh Pod batteries taking over at night. If either energy generator gets too low, the other is triggered to switch on in its place, making it an efficient and reliable solution for reducing dependency on fossil fuels.
The bigger picture
As part of our 2030 environmental action plan, we aim to get hybrid generators rolled out on as many projects as possible and where practical, adopt electric power across all areas of the business including our fleet, equipment and company cars.
The Hussh Pod is among one of the many solutions that we are trialling to help us identify the best approach to cutting our emissions, which is all part of our active commitment to helping slow the rate of global warming to 1.5°C as outlined in the Paris Agreement.
At Bachy Soletanche, this commitment means optimising our energy consumption, switching to renewable sources, and reconsidering how we design projects to make them more resilient, low carbon and energy efficient. It also means inventing new services and solutions that will enable our clients to reduce their carbon footprints too.
Group Quality, Sustainability and Environmental Manager, Dafydd Belshaw, commented,
"Simple sustainable changes like this are making net-zero carbon an attainable reality for Bachy Soletanche and we are excited to be a part of this transformation towards a healthier and more stable environment."