In this blog post, Construction Management Apprentice, Danny Siddique, disuses how his recently completed apprenticeship helped to build a firm foundation for his career with Bachy Soletanche and what a typical day looks like for him.
……
I've recently completed a construction management apprenticeship at Bachy Soletanche and I'm now working at the company full time as a civil engineering technician. I chose to do an apprenticeship with Bachy Soletanche as I wanted to get some real work experience and kick start my career in the construction industry.
As a construction management apprentice, my day-to-day responsibilities involved sequencing piles, submitting quality packages to the client, attending progress meetings with the client and ensuring all of our structures were within the required tolerances.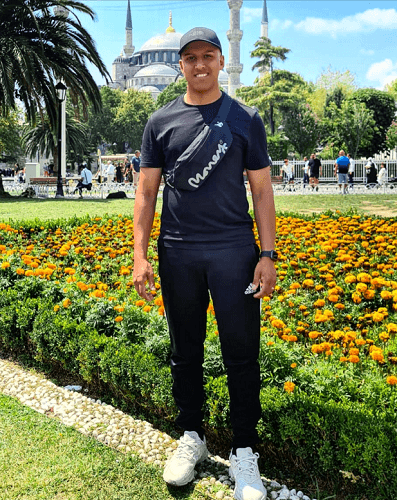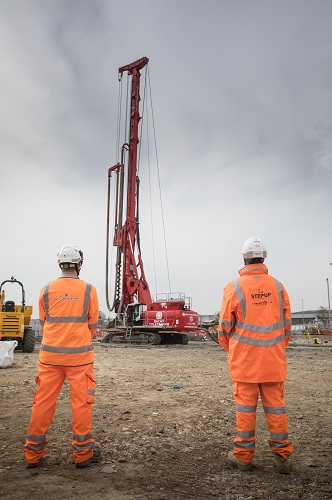 Further to this, I contributed to several exciting projects, including North London Heat and Power, Canada Water Plot L, Wood Wharf F1 and F2, and Teesport RoRo. By working on these projects, I witnessed an interesting array of ground engineering techniques. Being involved in such large-scale projects meant I often had to work to strict deadlines, so I really learnt how to stay organised. I was also in a client-facing role, so I learnt the importance of communicating and conducting myself in a professional way.
For me, the highlights of my apprenticeship were getting to work with all different types of people on each project and having the opportunity to develop so many new skills. Although I began with little experience, I received excellent mentoring from the project managers, who gradually gave me more and more responsibility.
Throughout my apprenticeship, I gained valuable knowledge of how the working world operates and how to work collaboratively in a team. This experience enabled me to learn everything I need to do my job well; therefore, helping me lay the foundations for a successful career in the construction industry.
After achieving my HNC Level 4 in Construction Management, the college and Bachy Soletanche put me forward for the EngTech MICE, which, if I achieve it, will recognise me as a professionally qualified engineering technician.