In this blog post, Apprentice Plant Mechanic, Will Grice, shares how varied his role is within the Plant Department, what he loves most about his apprenticeship and his experience with Bachy Soletanche.
……
I'm currently completing a three-year Level 3 Plant Engineering Maintenance apprenticeship to become a plant mechanic. My role involves maintaining all of the machines that are entering and leaving Bachy Soletanche's Plant Yard to ensure that they're working effectively before they get used on site. I'm really enjoying it as I have been learning all about how our equipment works, including how to assemble, disassemble, maintain and service it. Bachy Soletanche has a wide range of machinery so there is always something new to learn and get stuck into.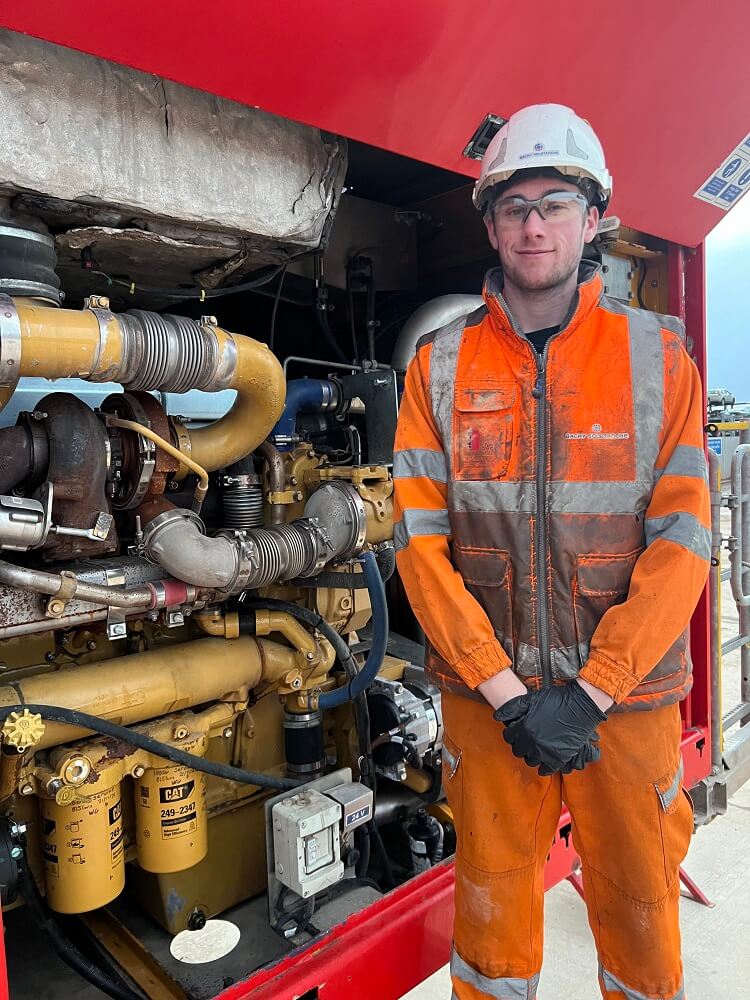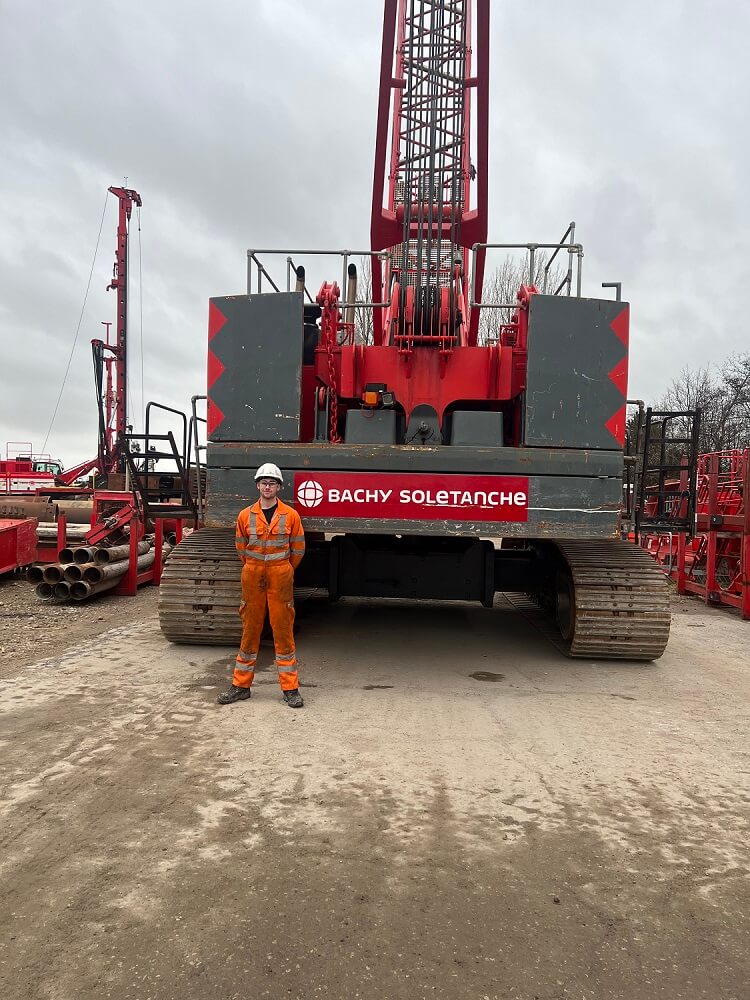 I recently got to work on some of our HS2 construction sites in Birmingham, where I spent six months learning from two of our plant mechanics. It was a fantastic learning experience and it was interesting to see the machines in operation on a live site. In addition to this, I have visited our recently completed HMP Full Sutton project in York and the BAUER Equipment Yard in South Yorkshire to learn how to use some new machinery that Bachy Soletanche had invested in.
I've received quite a lot of training throughout my apprenticeship, including learning how to operate the different pieces of equipment we have. This takes the job to the next level, as without this you'd be quite limited to what you could do. It's great to be given that level of responsibility.
What I love about being an apprentice here is the level of support you receive. On the Plant Yard, we have an apprentice mentor who is always there to help, as well as a large team who are willing to answer any questions. This year, my manager even nominated me for a CPA (Construction Plant-hire Association) Stars of the Future 2023 Award, which is an awards scheme dedicated to celebrating the achievements of apprentices and trainees in the construction sector.
To succeed as an apprentice, I'd say that you need to listen and learn from colleagues that are more experienced than you. Whilst it's good to be independent, it's also important to ask for help when you need it. There are many plant mechanics who have been here for a long time, so they know the ins and outs of everything, and are always willing to show you the way.