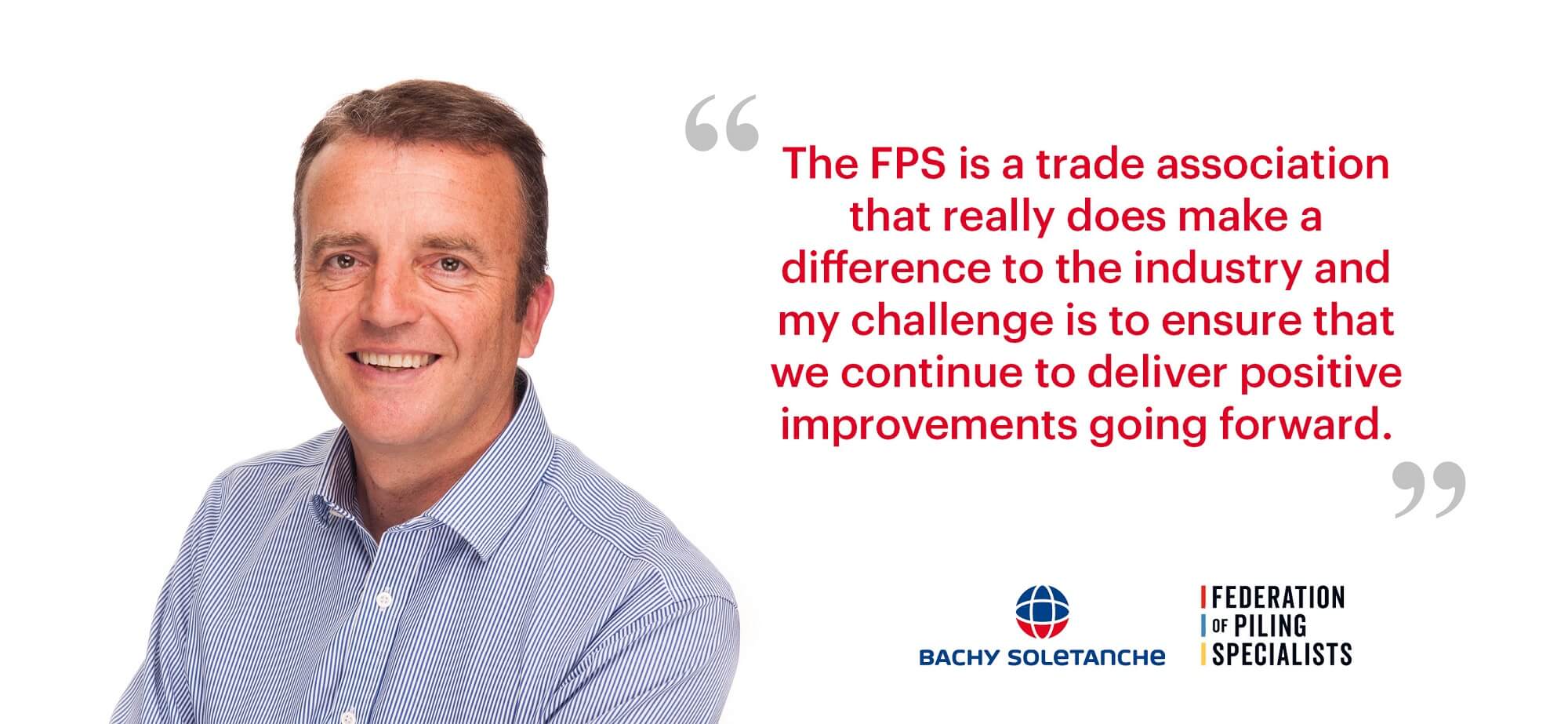 Soletanche Bachy's UK Group Managing Director, Philip Hines, has been appointed as the new Chair of the Federation of Piling Specialists.
Philip takes over the position from Alasdair Henderson, who steps down as the FPS Chair following the completion of his two-year tenure. Philip will continue to support the Federation's core aims and goals, as well as fostering ever closer links with the wider construction sector to promote safety, standards and professionalism. Specifically, Philip will be driving forward the many Strategic Priorities the FPS has set for 2018-19 which includes Harm Reduction, Occupation Health & Wellbeing, Technical Standards and Digital Construction, Learning & Development and Commercial Good Practice.
Recognising the importance of communication to those working within the piling sector and related geotechnical fields Philip will also be working to continue building channels of dialogue to ensure the FPS and its members' voice, concerns and issues are heard and more importantly directed at those that impact our day-to-day operations.
Commenting on the new role, Philip said,
"I am very proud to be taking up this role, the FPS is a trade association that really does make a difference to the industry and my challenge is to ensure that we continue to deliver positive improvements going forward."