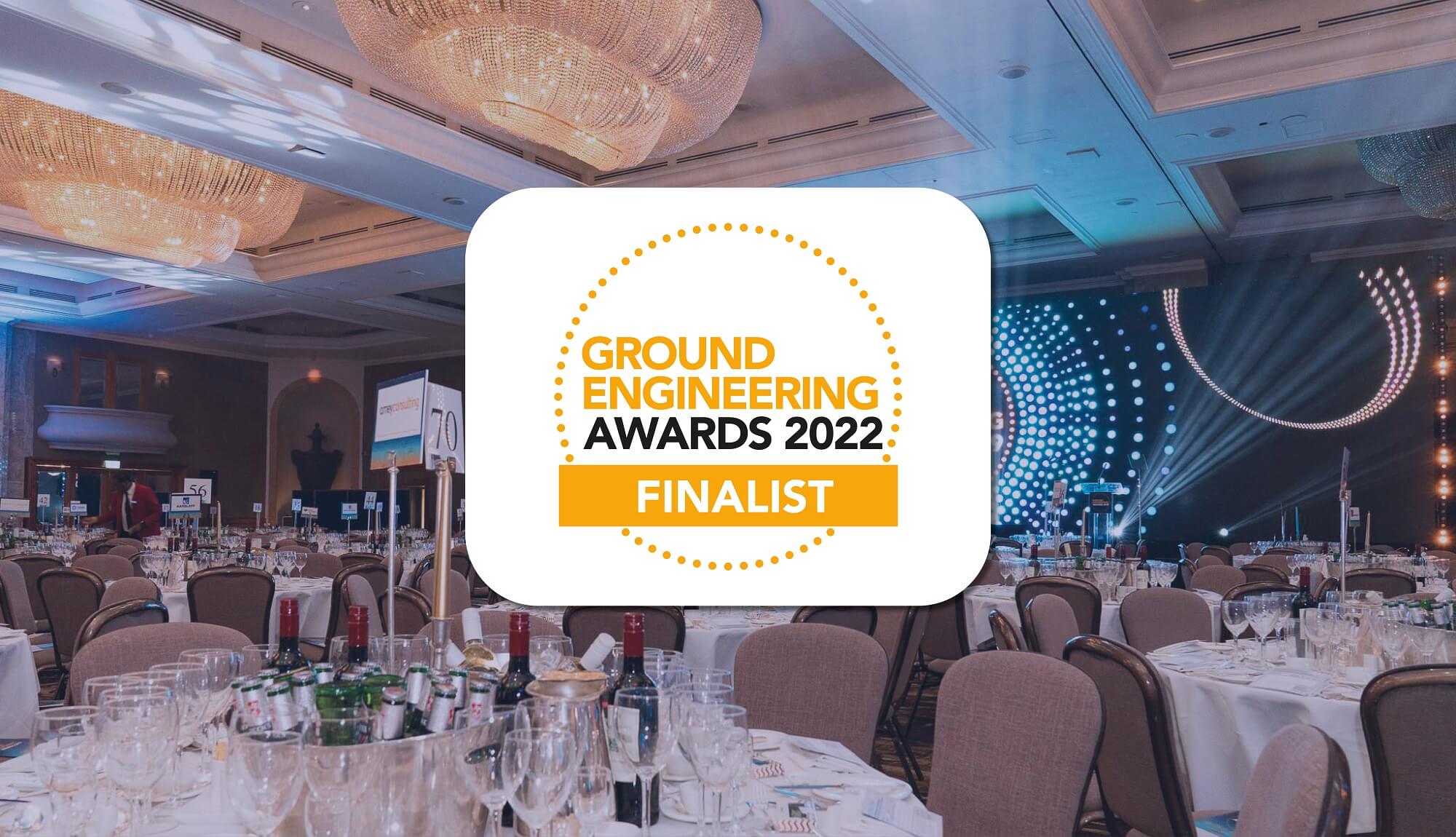 Bachy Soletanche has been shortlisted for 17 entries at the Ground Engineering Awards 2022.  The company is a finalist in a total of ten categories, with a particularly strong showing in the Sustainability, Health and Safety, and Equipment innovation sections.
The shortlist is recognition of Bachy Soletanche's continued commitment to delivering excellence in the ground engineering sector, its passion for driving health and safety, and desire to improve equipment and processes. The successful entries include projects where we have worked closely with suppliers, joint venture partners and clients to deliver outstanding geotechnical work over the last 18 months.
Boris Caro Vargas, Bachy Soletanche, Managing Director commented:
"The Ground Engineering awards are deserved recognition of all the hard work our employees, suppliers, partners and clients have put into the last 18 months.  It is pleasing to see the success of our sustainable initiatives, highlighting how much we deeply care for our People, Planet, Prosper ethos.  The shortlisted entries reflect our creative approach focused on trust and teamwork across the construction industry to help drive the sector forward and continue to achieve excellence."
The prestigious Ground Engineering Awards celebrate the efforts and achievements of pioneering companies across the industry who are leading the way in terms of quality, innovation, sustainability, and diversity.
The final winners will be announced at the GE Awards ceremony, which is being held on the 6 September 2022 at the Grosvenor House Hotel, London. Best of luck to our fellow finalists!
The full list of successful entries is:
Contractor of the Year:
Digital Innovation:
Equipment Innovation:
CFA Stem Cleaner – Bachy Soletanche
Instrumentation Inside a Deep Soil Mixing Pole – Bachy Soletanche
Bachy Soletanche, Balfour Beatty Ground Engineering JV & P.J. Davidson
Equality, Diversity and Inclusion:
UK Project with a Geotechnical Value of up to £500k:
Isle of Man Ferry Terminal, Liverpool – Bachy Soletanche
UK Project with a Geotechnical Value of between £500k and £1M:
EcoPark South, North London Heat and Power Project – Bachy Soletanche & Vibro Menard
UCL Pool Street – AKT II, VINCI Construction & Bachy Soletanche
UK Project with a Geotechnical Value over £3M:
Sustainability:
EcoPark South, North London Heat and Power Project – Bachy Soletanche and Vibro Menard
Remediation and Ground Improvement of Earl Pumping Station – Costain, VINCI, & Bachy Soletanche JV (CVB)
Bachy Soletanche, Balfour Beatty Ground Engineering JV & P.J. Davidson
Technical Excellence:
Earl Pumping Station Hydraulic Stability Scheme – CVB JV and Wentworth House
Health and Safety:
iGuard – Bachy Soletanche & TSS2
CFA Stem Cleaner – Bachy Soletanche
Training the Next Generation of Piling Rig Operators – Bachy Soletanche