On Tuesday 27th March, a Bachy Soletanche Balfour Beatty Ground Engineering joint venture (SB3) concluded its ground engineering and foundations package for HS2's Old Oak Common Station in North-West London.
A new 'super-hub' train station at Old Oak Common is currently under construction, and once complete, the station will boast six high-speed platforms and provide vital, streamlined connections to the Midlands, Scotland, and the North. Featuring an 850-metre-long Station Box, Old Oak Common is set to be one of the largest and best-connected railway stations in the UK.
The ground engineering and foundations package was delivered in two phases, with the majority of works completed in the first phase, beginning in June 2021 and finishing in July 2022.
Working on behalf of HS2's Station Construction Partner, Balfour Beatty VINCI SYSTRA (BBVS), SB3 delivered a challenging programme, which involved the construction of a 1.8km-long diaphragm wall, comprising of 275 panels, and 161 bearing piles installed with plunge columns. This required the use of six grabs and over 10,000 tonnes of steel reinforcement.
In January 2023, SB3returned to Old Oak Common to complete the programme, constructing the final eight diaphragm wall panels and six bearing piles with plunge columns.
The team, which is made up 30 different nationalities, relied on excellent collaboration throughout the project, to deliver the work on a busy site with an adjacent operational railway line.  Alongside the extensive diaphragm wall work and piling operations, the team's scope of work also included the construction of an on-site concrete batching plant and polymer plant.
Another key achievement for the team was contributing to the reduction in carbon emissions in construction through the use of a Liebherr zero-emission electric crane for a portion of the works.
Whilst working on the project, the JV team committed to supporting numerous local charities and non-profit organisations, including, Old Oak Common Community Centre, Hammersmith Community Centre, Hammersmith Community Gardens Association, For Brian and Old Oak Common Primary School. Throughout the project SB3 raised over £12,000 for local charities such as The Doorstep Library, Ealing Foodbank, Brent City Netball Academy and Acton Homeless Concern. In addition to this, SB3 supported Wear it Pink and Movember during the project, helping to raise over £3,500 for cancer charities.
SB3 is also a member of the Considerate Constructors Scheme and achieved an outstanding score for its respect for the community, care for the environment and valuing the workforce.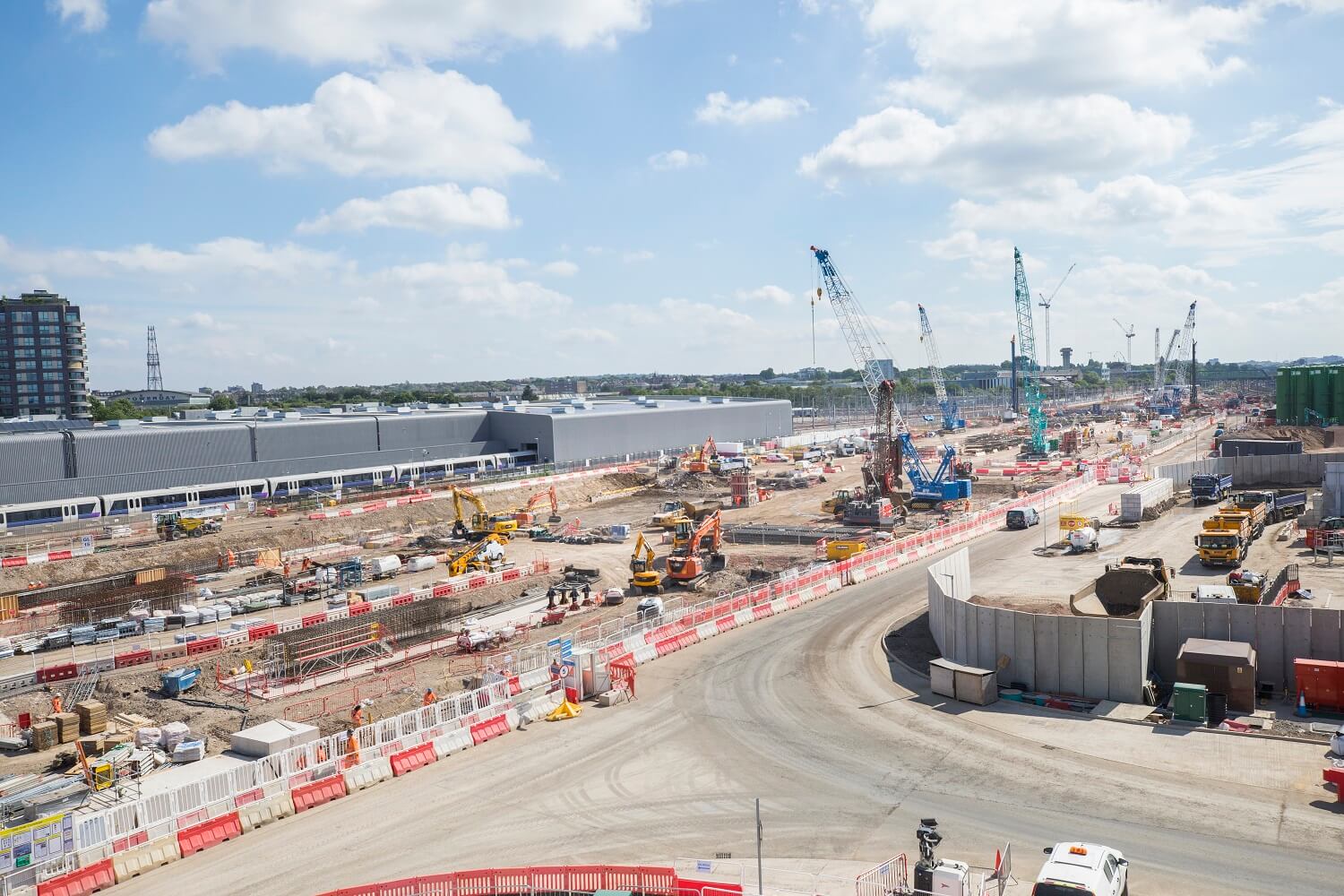 Second contract for Old Oak Common
The Bachy Soletanche Balfour Beatty Ground Engineering joint venture is already well under way with its second contract of work at Old Oak Common, which it was awarded last year. This project involves the construction of over 2,300 piles, using CFA and rotary bored techniques, to support eight of the station's Great Western Main Line platforms and a Shared Accommodation Building.