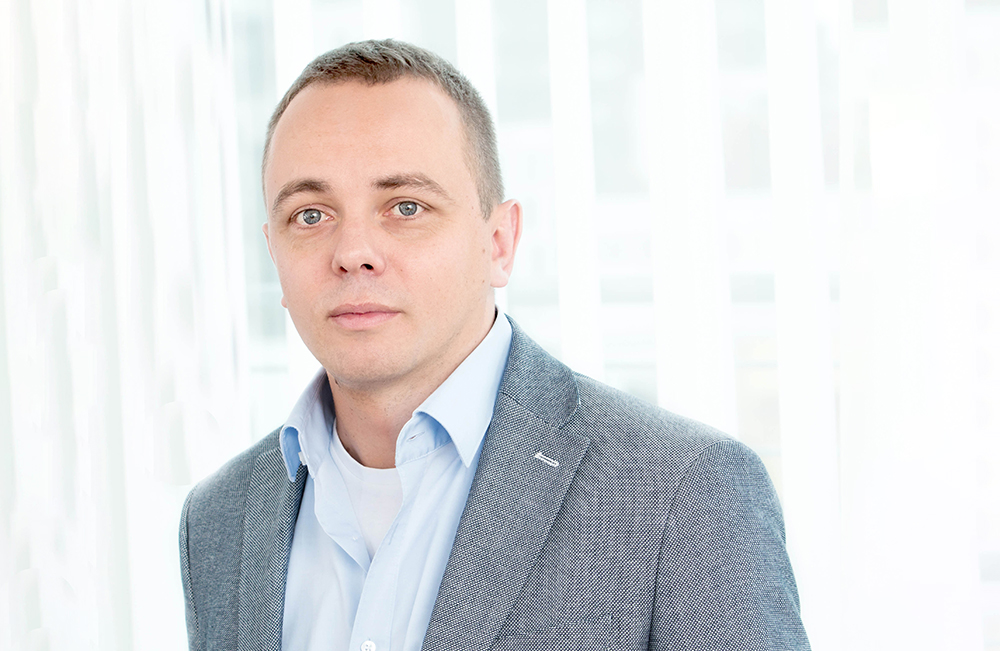 Bachy Soletanche has recently appointed Tamás Kaltenbacher as its new Managing Director. Tamás joins the company from HBM, the Hungarian subsidiary of Soletanche Bachy, where he worked as the Managing Director for the past six years.
Tamás has worked for Soletanche Bachy for a total of 17 years and throughout this time, he has gained experience in management, design, on-site operations and leading work-winning teams. He has also worked across the globe, including the USA, France and Central Europe.
In addition to his lengthy industry experience, Tamás' brings a calm nature, strong leadership skills and forward-thinking mindset to the Bachy Soletanche team.
At HBM, Tamás centred a lot of his attention on employee training and development. He led his team to achieve several notable initiatives, including establishing the SMART small job business line to provide excellent service for clients with smaller scale projects, opening a successful regional office to improve geographical diversification, and setting up the country's first ultra-low carbon piling construction site.
Throughout his career, Tamás has been an active contributor to the development of the Hungarian construction industry, including working as a Board Member of the Geotechnical Department of the Chamber of Engineers and President of the Hungarian Association of Foundation Contractors. In recent years he has also represented the Hungarian Federation in the EFFC's (European Federation of Foundation Contractors) executive meetings, which has helped him develop a strong understanding of the wider European ground engineering market.
For the past few weeks, Tamás has made regular visits to the UK from Hungary, where he worked closely with his predecessor, Boris Caro-Vargas, and the Senior Leadership Team to ensure a smooth transition before he officially started his new position on the 22nd of August 2022.
Commenting on his new role, Tamás said:
"I'm excited to join the Bachy Soletanche team and help continue the success that the business has achieved over the past few years. Improving our business, particularly customer experience, teamwork, safety and site efficiency, is an infinite challenge, but it's one which I'm ready to take on."