In this Insider Update, we chat to Caz Sumner, who recently joined Bachy Soletanche as an Assistant Estimator based in our Burscough office.
In this interview, Caz talks about her professional experience, including her recent career change, how we can increase young people's exposure to the industry and what inspired her love for engineering.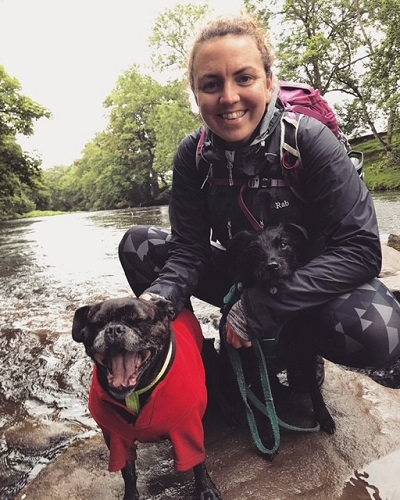 After graduating from university with a Bachelor of Engineering, Caz went on to become a secondary school teacher where she was subject leader for Designing the Built Environment. Throughout her career, Caz has been an eager advocate of helping young people to gain experience in construction and engineering. She has also dedicated a large part of her spare time to volunteer for various youth organisations.
Do you remember what first sparked your interest in engineering?
The first time I remember wanting to get into engineering was when I attended a family open day at BAE Systems, where my uncle worked. There were all these different workshops and simulations for us to get involved in and I remember just being like 'wow, this is amazing'. From then on, I remember not wanting to be involved in anything else other than engineering.
This shows you just how vital it is to get young people out there and seeing all the different engineering roles available to them. Without that open day I don't think I'd have ever got to where I am now.
Before joining Bachy Soletanche you were a secondary school teacher, could you tell us a bit about your experience?
Yes, so prior to this, I spent 10 years as a secondary school teacher and subject leader for Designing the Built Environment. This was a construction-based course that was revolved around encouraging young people into construction and engineering jobs. It was quite a specialised course and we were one of very few schools to teach it.
We taught the pupils about the process of designing and constructing a building, including the materials used and all the different job roles involved. There was a big focus on sustainability; when designing their own buildings, we would get the children to question what materials they were using and why. We were always getting them to explore ways that they could make the building better for the environment.
The pupils would spend a lot of time creating their own buildings using Revit, an advanced architecture software, which is used by many companies in the industry, including Bachy Soletanche.
They would even learn things like how to hold a meeting, including how to write an agenda and take minutes, which are things you don't usually learn in school but are really valuable when you move onto the career ladder.
Throughout your career, you were involved in encouraging young people to get experience in construction and engineering, what did this involve?
I took every opportunity possible to get the pupils out and give them the same valuable experience that I had when I was younger. We took them to a live site where they could see piles being installed. We also organised workshops, talks, and trips around the local area, including to the Mersey Gateway Bridge that was being built at the time. In addition to this, I tried to push work experience opportunities as much as I could, building relationships with as many local companies and contractors as possible.
When I first joined the school, we did a survey of all the year 11s, asking them what they wanted to go onto and there were only two who wanted to go on to a career in engineering, which I was surprised by. That's when I started looking into the different courses that we could offer to open their eyes to the sector. Out of the 55 pupils who completed the first Designing the Built Environment course, over half (about 30) went on to pursue construction or engineering, either through apprenticeships or further education courses.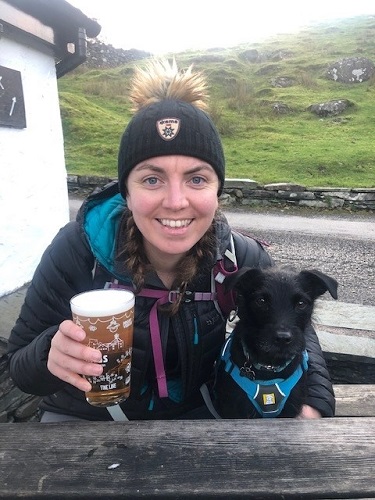 What inspired your career change?
Unfortunately, the Designing the Built Environment course was taken off the curriculum, which is a real shame. However, it inspired me to pursue a career in the construction industry, which is something I knew I wanted.
I've always been passionate about engineering and studied it at university, so this felt like the right moment for a change and I was ready for a new challenge. I knew that, although I didn't have the direct experience, I had a good foundation of knowledge from my engineering degree. I have actually been surprised at how much I have remembered!
My partner also works for Bachy Soletanche as a Plant Fitter. It's great because we are doing quite different roles but it means we can learn from each other and it's helped me gain an understanding of the mechanical side of things.
Are there any skills you acquired as a teacher that support you in your role as an estimator?
Organisation, attention to detail and self-motivation are all really important skills that you need as a teacher and are also really valuable as an estimator. I'm used to working under pressure and to tight deadlines, as well as identifying where processes can be improved – these all lend themselves well to the estimating role.
What have been some challenges you have faced so far in your role?
It's been challenging being in a position where you are new and aren't able to do everything straight away. You have to shift your expectations slightly and realise that there will be a learning curve.
What is the most enjoyable part of your job?
It's been exciting to have a fresh start in a new environment and expand my knowledge. I got quite comfortable with teaching and knew what I was doing, so moving from one industry to another meant jumping well outside of my comfort zone. However, I didn't realise how much I would enjoy learning something new and the challenges that come with it.
Is there anything that you think we can do as a business to encourage more people into the industry and raise awareness of the opportunities available to them?
Schools frequently hold events such as career days; however, they often don't have the links with the necessary companies. I think it would be great to get some of our apprentices to attend these events to showcase the different roles and share their experience. I believe it would be relatable for young people to hear from others who aren't too far ahead of them on the career ladder and learn about what there is out there.
Finally, what do you enjoy doing outside of work?
I continue to support the Duke of Edinburgh's Award (DofE) programme on a voluntary basis and I'm currently undertaking my Mountain Leadership qualification in my spare time, which means I will be able to lead groups of children into the mountains. At weekends, I support DofE Bronze and Silver expeditions and run a Guide and Ranger group with Girlguiding. I did Girlguiding when I was younger and I believe it helped make me who I am, so it's nice to give back and continue that cycle. Apart from that, I enjoy doing anything outdoorsy, such as hiking or camping.