In this blog post, graduate site engineer, Osaro Okuonghae, shares his inspiring career journey with Bachy Soletanche. He tells us how he rapidly progressed from cleaning the welfare accommodation units at HS2's Old Oak Common Station to delivering the engineering works on the very same site just one year later.
When I moved to the UK from Nigeria in 2020 to study a master's degree in civil engineering, I wasn't sure what lay ahead. I had been interested in engineering from a young age and although I had taken my bachelor's degree in my home country of Nigeria, I knew that there weren't going to be many opportunities waiting for me once I graduated. So, where else better to go than London, which is home to some of the highest-ranking engineering schools in the world?
While settling into student life at the University of East London, I soon realised I would need a job to sustain myself throughout my degree; so, in December 2020, I found a part-time role at a cleaning company. Coincidentally, one of the first cleaning jobs they sent me on was HS2's Old Oak Common in North-West London, where I was responsible for keeping the site's welfare facilities in order.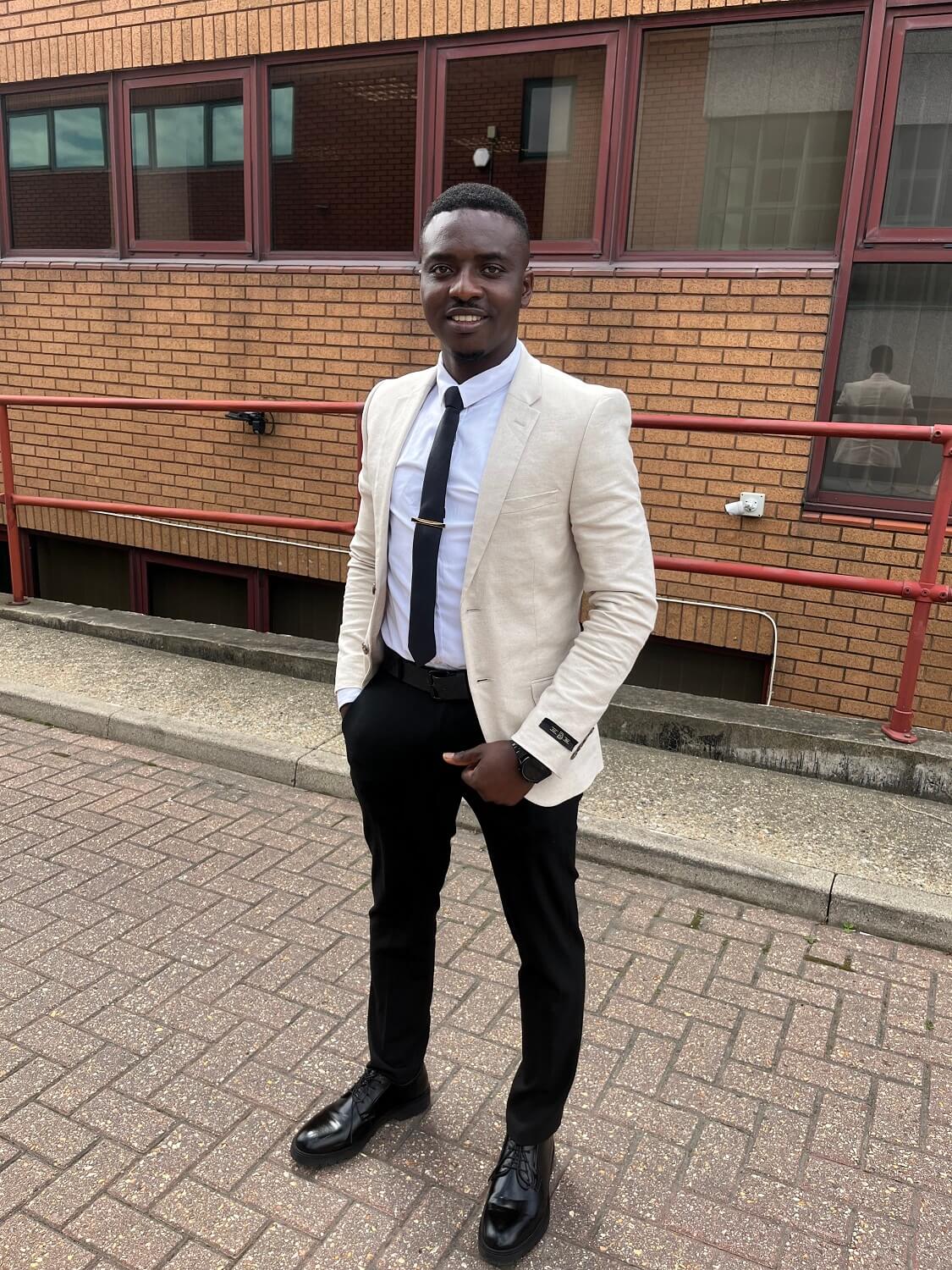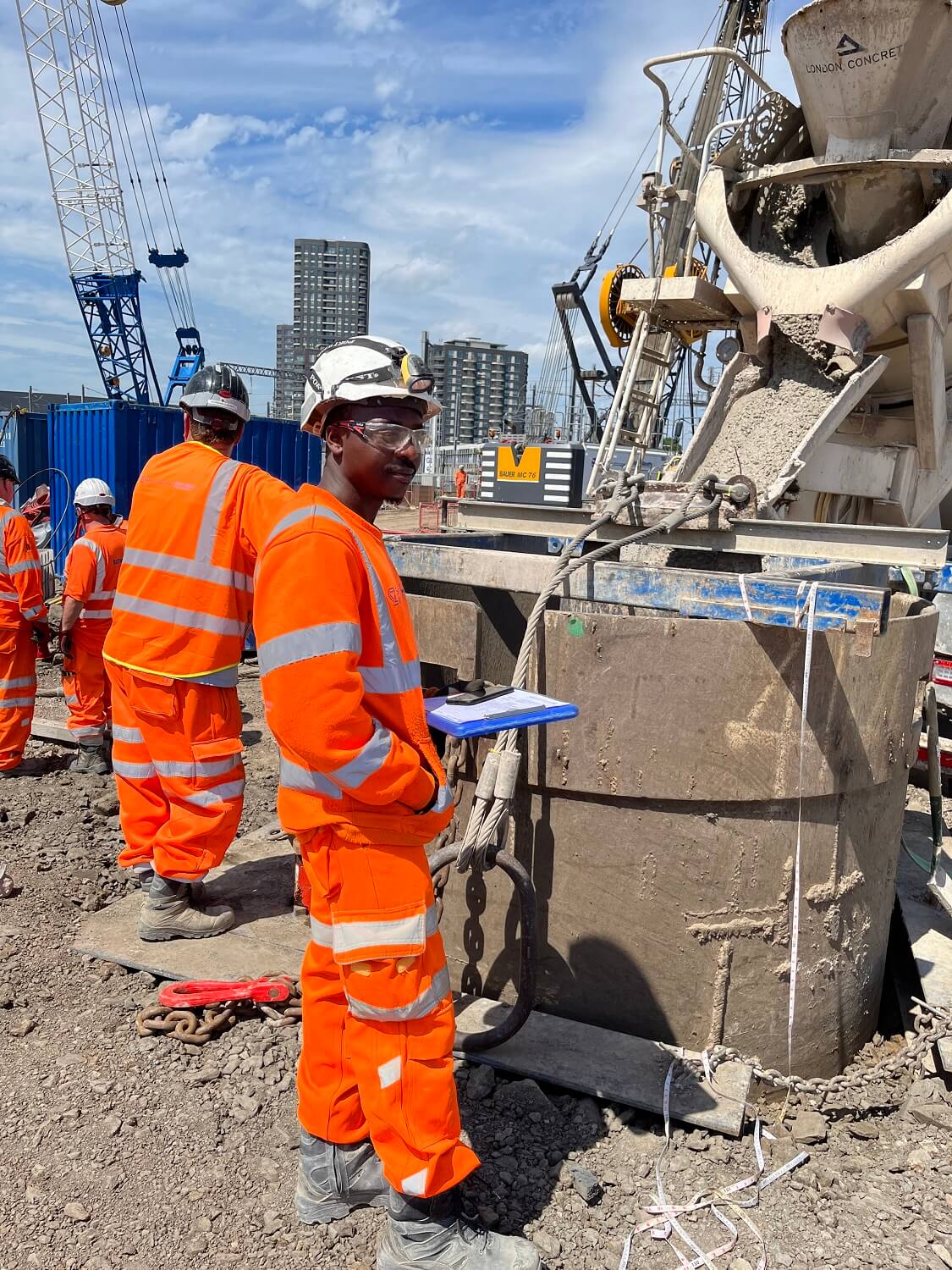 Wishing I was in their shoes
From the minute I arrived, I was fascinated with what was going on around me and admittedly, found it hard to concentrate on what I was meant to be doing. I kept watching all the engineers at work and wished that I could be in their shoes. Although I had studied engineering and worked on a few small-scale construction schemes, I'd never witnessed a project of this size. In between cleaning, I spent a lot of time watching the diaphragm wall construction, trying to take in as much as I could.
Putting myself out there
Fortunately, my curiosity paid off and I soon got speaking to some of the engineers on site, who I told about my studies and how much I wanted to gain some real experience.
The Old Oak Common team were all very friendly. One of the senior engineers often took the time to show me around and answer my questions; he could tell I was interested in learning, even though I was working as part of the cleaning team.
At this point in my life, after years of learning all of the theoretical knowledge at university, I was ready to get out there and put it into practice.
To my surprise, a supervisor on the site spoke to some of the senior engineers and asked them to consider me for any available engineering position. Before I knew it, the project manager asked for my CV and I was then invited to an interview in the main office. I was quite nervous as I wasn't sure what to expect and I also didn't have my hopes up as I knew I had little experience to offer.
To my delight, a few weeks later I was offered a job as a site engineer and started on Old Oak Common in October 2021, marking my first step on the path to becoming a fully-fledged engineer.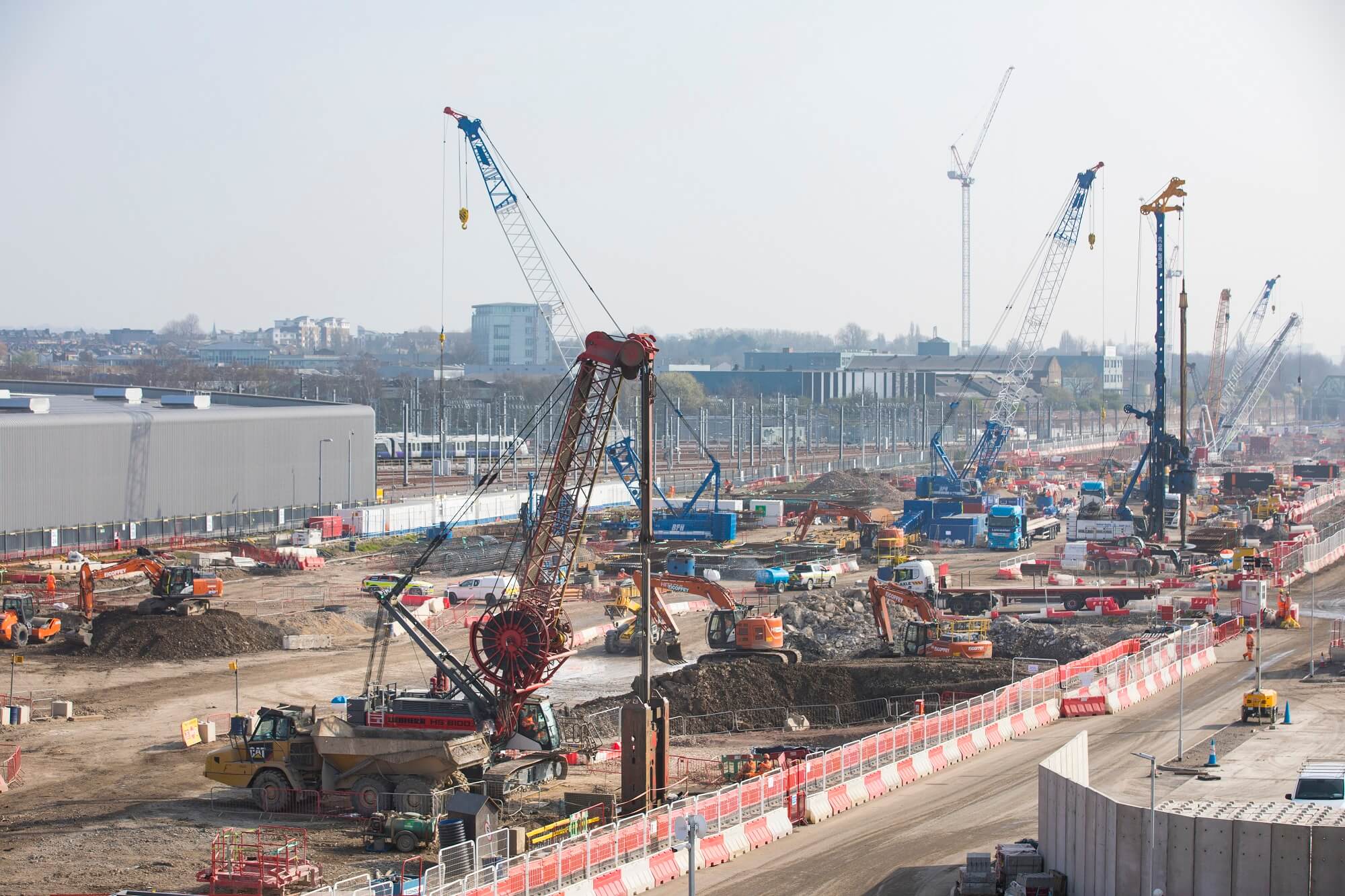 I couldn't have asked for more
The support I received from the project director, the project manager for the diaphragm wall work, and the rest of the team throughout my first few weeks was amazing. They were willing to teach me everything and were there with me every step of the way. I felt incredibly grateful that they'd given me this opportunity and seen potential in me – I couldn't have asked for a better experience.
My training has been so varied since I started; my role has involved quality assurance, preparation of grout mixes and ensuring our material and equipment conforms to the necessary specifications. I've also been involved in the delivery of piles, plunge columns and diaphragm walls. In addition to that, I've had the responsibility of liaising with our client, Balfour Beatty VINCI SYSTRA (BBVS).
In one way, I've been thrown in at the deep end as I was new to many of the works being carried out at HS2; however, I think having an academic background in engineering definitely helped as it allowed me to develop at a faster pace and better understand what was going on.
Once our first phase of work at Old Oak Common came to an end in July 2022, I was then transferred to the West Midlands to help deliver Bachy Soletanche's N1 and N2 contract for HS2, which covers the Coventry to North Birmingham section of the new high-speed line. I feel very lucky to be starting out on such a major project!
After years of learning all the theoretical knowledge at university, I was ready to get out there and put it into practice.
I'll never stop challenging myself
In terms of the future, I'm enjoying where I am now but I hope to continuously progress, expand my skill set as much as possible and take any opportunity to challenge myself. I think this is one of my favourite things about engineering – it challenges you to be the best version of yourself and reach a potential that you never even knew you had.
You also tend to appreciate everything you studied in school more when you get out on site and see it in real life. For that reason, I want to say a special thanks to the Old Oak Common team for giving me the opportunity of a lifetime, I don't know where I would be without their belief in me. I guess you could say I took one of the more unorthodox routes into the industry, but my curiosity and determination paid off in the end.