In this blog post, Apprentice Plant Mechanic, George Johnson, discusses how his 3-year apprenticeship is progressing and what projects he's excited to be on.
……
I'm currently completing a three-year plant mechanic apprenticeship at Bachy Soletanche. Applying for the role was straightforward and the people interviewing me were really friendly; it felt more like a chat than an interview.
I started with no real knowledge; however, the training coordinator compiled a really engaging learning programme, which involved learning a variety of different skills, including fabrication, welding, design and lifting. I also got to work with different teams, including spending two weeks in the fabrication workshop learning how to drill, measure and use the tools correctly.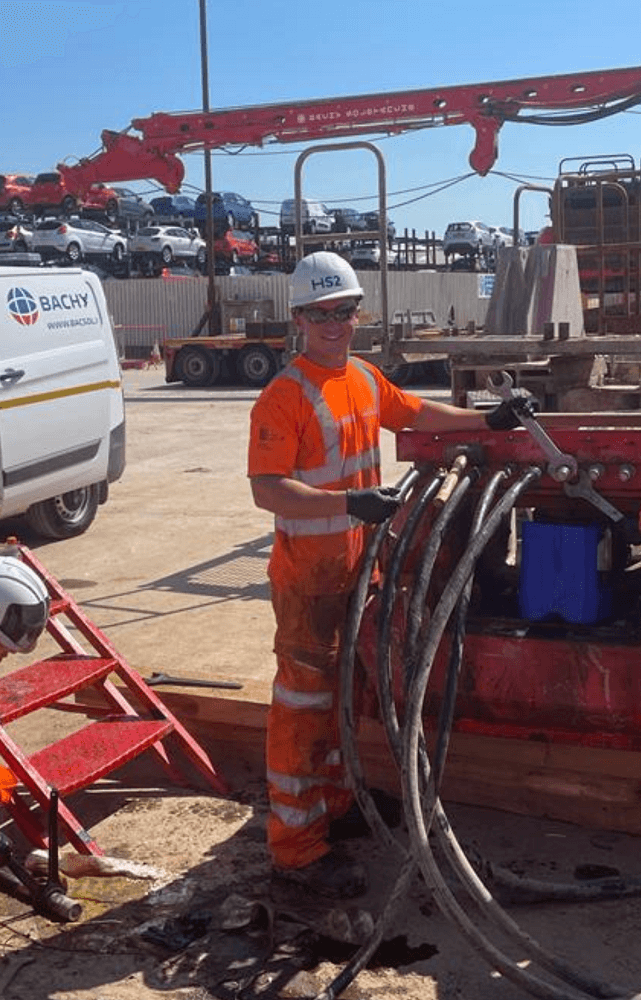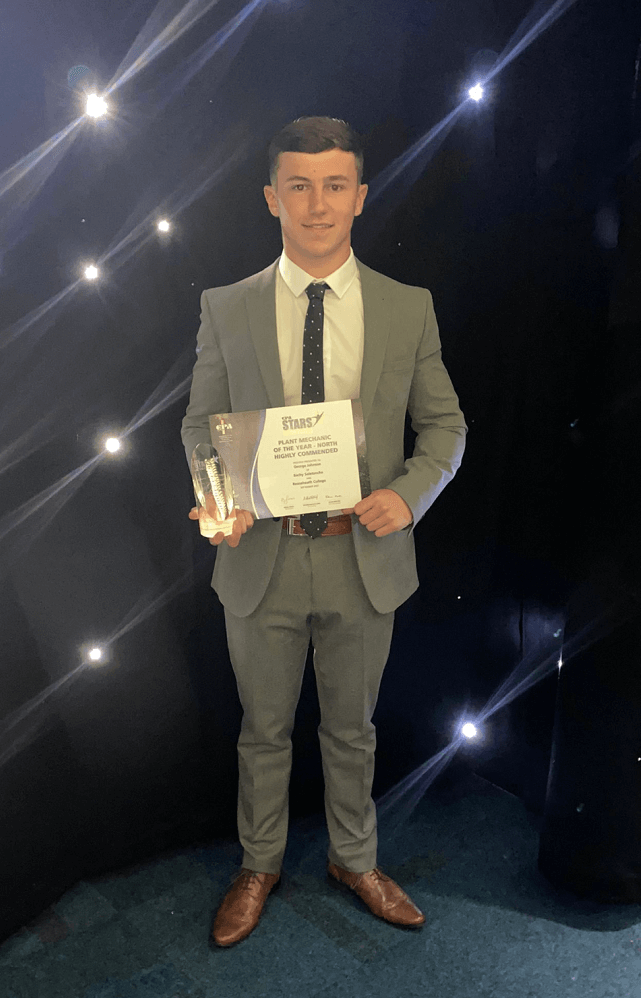 This allowed me to work independently and get involved in lots of different tasks. I'm learning every single day and I've gained so much confidence since I started. The apprenticeship is very hands-on but it's not overwhelming as there is always someone to lend a hand or provide extra training if you need it.
At the moment, I'm working on HS2 as a mobile fitter, which involves rigging and de-rigging the machines we're using on site, making sure they're correctly assembled and fully functional, and fixing any faults that may arise. One of the best things about being on site is getting to meet so many different people; everyone is really supportive and friendly.
Being part of a wider group means there are so many career opportunities available, both around the UK and internationally. I recently flew out to Germany to inspect some new machines we'd invested in, which was a fantastic learning experience. I got to see how the machines are fabricated, which was a real eye opener and I know is something that will help me in the future.
There's so much opportunity for growth at Bachy Soletanche. One of my friends started in the stores stacking shelves and is now an assistant workshop supervisor. Another friend started as an electrician and is now chief mechanic of the project I'm working on.
To do well here, you need to be dedicated; you can't just show up and coast along. However, you're rewarded for working hard. Recently, myself and another apprentice got to attend a race day as a thank you for our work. If you put the effort in, there's so much you can achieve at Bachy Soletanche.