Bachy Soletanche were crowned winners at the Ground Engineering Awards 2018 in two categories, highlighting their ability to deliver outstanding project excellence for clients.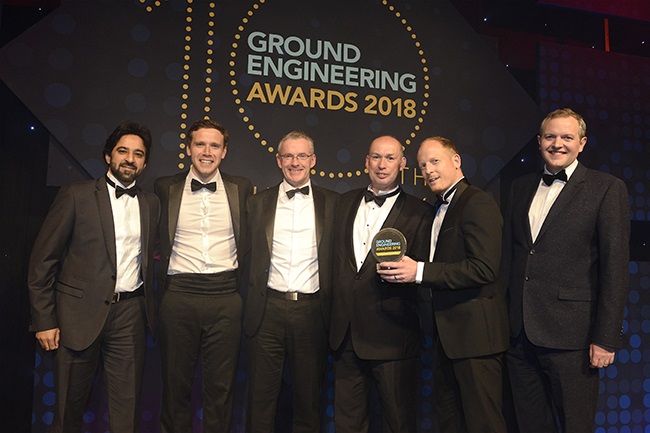 In the Project of the Year £3m-£15m category, Bachy Soletanche, Robert Bird Group and GCG's entry was awarded the trophy for the Spire London project.  This complex scheme saw the construction of a secant wall and bearing piles for the Greenland Group's 67-storey residential tower next to Canary Wharf.  Built directly over two Crossrail running tunnels, the piles were bored up to 60m and during the initial test pile phase, the team set a new UK record for the static load testing of piled foundations, achieving a maximum loading force in excess of 100 MN.  The judges were impressed by a strong coordinated approach between designers coupled with a very collaborative partnership with contractors.
Commenting on the win, Chris Merridew, Managing Director said:
"Bachy Soletanche takes pride in delivering project excellence and these awards are testament to the hard work our employees put in. The partnerships we form with engineers, clients and our supply chain are vital to a successful outcome on these flagship schemes such as the Spire London and for the smaller jobs like the second award we received."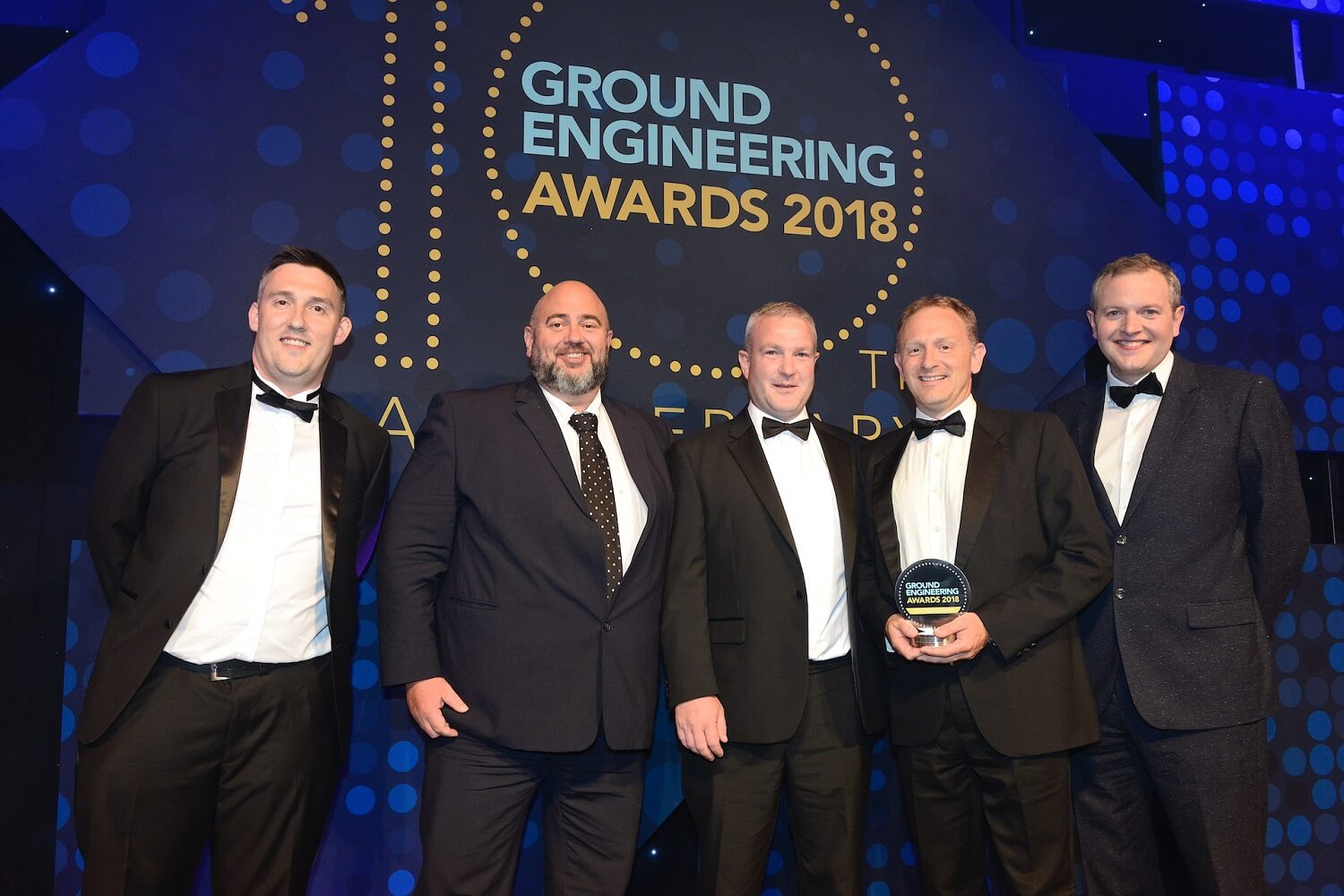 In the Project of the Year £1m-£3m category, Bachy Soletanche teamed up with Mott MacDonald to deliver the Linton Bridge project in North Yorkshire.  The bridge, damaged by high water levels late in 2015, required the stabilisation, design and construction of new integral piled deck to a Grade 2 listed masonry arch. The judges were impressed by the innovative and timely temporary and permanent works solution to preserve a listed structure which came in below budget and on programme.
Mark Edwards, Specialist Geotechnics Business Unit Manager said:
"The project team delivered an outstanding scheme and to be recognised as the project of the year is a fantastic achievement. The collaborative approach we took on this project ensured a successful outcome and drove real value for the client."