Bachy Soletanche Project Manager, Matt Rose explains how the rapidly expanding world of digital technology has shaken up the geotechnical industry and transformed project management. He also explores the next digital tools and advancements the industry needs to make to take project performance to new heights.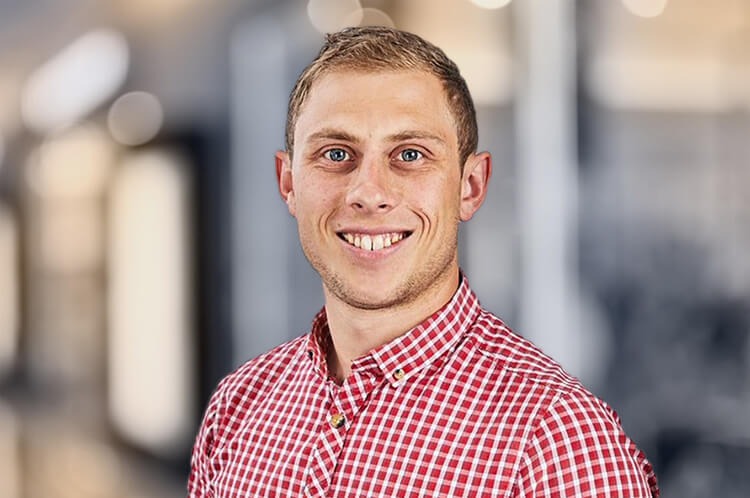 As a project manager, you're always thinking of ways to optimise daily tasks and processes. Nowadays this almost always means embracing digital technology, whether that's to drive efficiency, increase accuracy, improve health and safety, save money, or all of the above.
Embracing digital tools has become a necessity to not only keep pace with the rest of the ground engineering industry but to meet clients' ever-increasing demand for information.
The digital revolution is already in full swing; however, it's something that has seemed to sneak up on me. There are countless digital tools that I now use daily as a project manager that weren't available to me just four years ago, which are completely transforming the way we capture, store, send and analyse data, and ultimately, are helping us provide the best service to our clients. But the question remains: How we can harness and get the most out of these digital tools?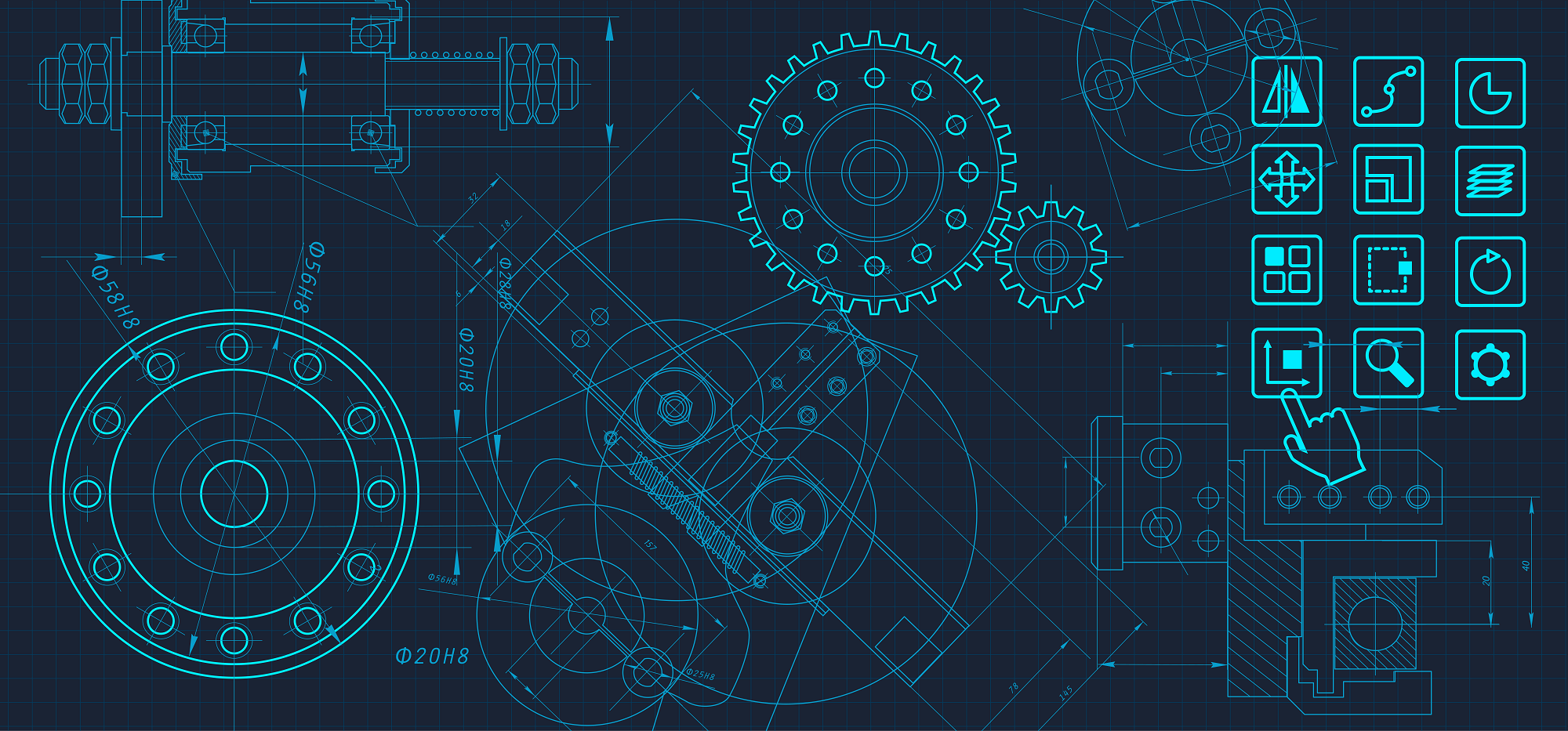 Embracing the digital age
Augmented reality
One of the biggest game changers that I've seen since I joined the industry has been augmented reality (AR), which is a bit like virtual reality but without the headset. We use an AR software called Central Pack, which allows you to envision prospective site layouts by superimposing 3D models into real life environments. So, say if I have a drawing or photo of a site with 100 piles in, you can upload this into the software, which will generate various scaled 3D models that you can overlay onto a real site to see how it would sit in the space.
This has completely transformed the way we can sell solutions to clients as it allows us to instantly conceptualise designs in a very engaging and accurate way. It also enables me to plan site layouts and logistics, such as checking how much equipment we can safely fit on one site at a time. The ability to visualise sites in such a realistic way is not only saving us valuable time and enhancing the quality of our work but it's also improving health and safety through being able to identify risks early on.
Zetta-Lyze and digital piling rigs
I'm lucky to work for a company that has its own digital innovation team who are behind some incredibly exciting and industry-leading developments. One recent creation that is really starting to take off is Zetta-Lyze.. It's a piece of software for tracking progress on site, monitoring quality and managing pile records. It's allowing us to record, manage and analyse site data like we've never been able to before, providing a real step change in the accuracy and efficiency of our operations.
It starts by connecting the piling rig to the internet, which is another advancement that seems a completely run of the mill concept in 2022, but just six years ago when I first started out you had to be constantly running back and forth from the rig with a USB stick – or even more ridiculously, this thing that looked like a Betamax tape – just to capture pile records.
With piling rigs now online, you don't have to move, all that data is transferred directly between the rig and our computers with live information being fed into Zetta-LYZE throughout the day. Instead of constantly calling the site team to get an update on pile progress, we now have all of that information at our fingertips. In terms of project management, it's really helped me stay on top of things. It also allows me to keep our clients informed and track our progress to see how we're performing day to day, minute to minute, so we can ensure we stay on track and deliver the highest quality of work.
One of the secrets to increasing efficiency is through accurate data capture and performance tracking, so these tools have been a complete turning point for me as a project manager.
Zetta-LYZE has been a saving grace for project management as it provides me with access to clean, accurate data, and reduces the chance of human error. It does this through automating the flow of information to and from the rig, supplying the rig with detailed pile schedule information and retrieving the as-built data. Zetta-LYZE then analyses the data to provide reports on productivity and QA/QC records. It can also produce 2D and 3D progress site layout drawings updated in real time as piles are completed. This technology is currently available for CFA and cased CFA solutions with the plan to eventually expand this to incorporate all major piling techniques.
TiPS2
Another tool that has arisen from Bachy Soletanche is TiPS2, which stands for Time and Productivity on Site. TiPS2 essentially allows us to track efficiencies on a project, giving a unified digital platform to the team to provide instant updates on their daily worksite tasks including equipment productivity, timesheets and shift diaries. It's effectively a one-stop data interface for senior management to track site progress, which prevents them from continually having to request information about how many piles have been installed! It's also something we've been rolling out on all of our projects as it can be used with all major ground engineering techniques including piles, diaphragm walls, anchors, ground improvement and grouting.
As a digital upgrade, TiPS2 is not only saving us valuable time by streamlining the reporting process, but it is also making the data more accurate, which is boosting productivity across our projects. By enabling us to identify where we are spending our time, we can iron out any inefficiencies and make the necessary improvements to our work so that we can deliver the best service to our clients.
Alongside this, TiPS2 also allows us to access historic production data from certain rigs and the local area from previous schemes, which helps us to identify the most suitable solutions and develop accurate programmes for clients' future works.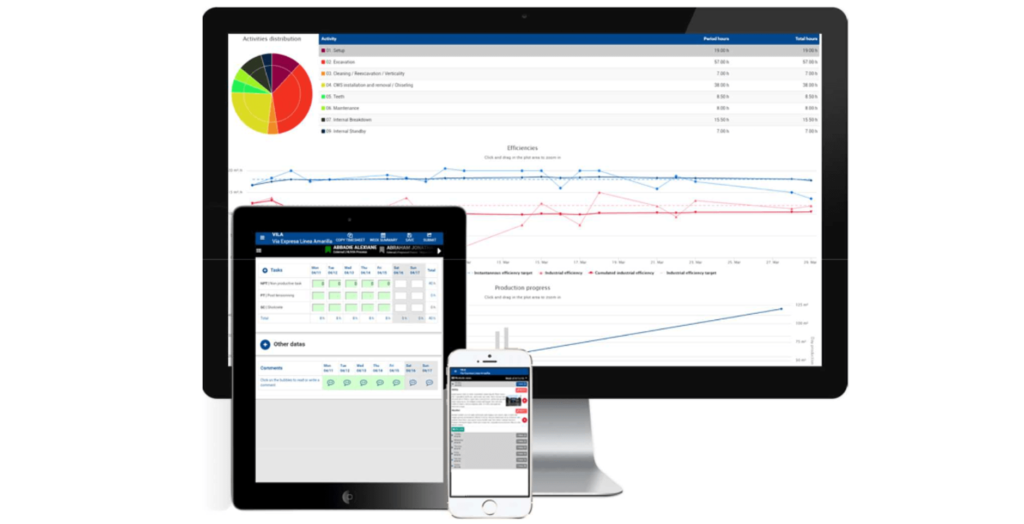 Acknowledging the limitations of digital technology
Alongside the benefits that digital tools bring to a geotechnical project, I've realised that our desire to become more digitally connected further drives our dependence on the internet, so we need to make sure we are adjusting our IT systems accordingly. In the construction sector, this is something I battle with frequently when out working in remote locations; however, this was a consideration that was rarely present before the recent digital revolution. Rarely did you go to site and were so reliant on a good internet connection, whereas now it's a major consideration.
For this project I'm currently managing, we're in the depths of the Kent countryside, far from any major infrastructure, so we had to install 4G connectors to all our piling rigs to enable the transfer of data. All of the increased efficiency that we get from digitalisation is great until you can no longer get vital information from A to B, so we need to make sure we're well equipped and plan ahead for these situations.
I think it's important to acknowledge these limitations of digital tools and realise that, although they've completely transformed our ways of working, there are still some traditional methods that they can't effectively replace – one of these for me is face-to-face interaction.
As a project manager, I have one of the few roles in our team that could technically be carried out from home; however, in reality that just wouldn't work, I think it would create a division and cost us the success of a project. In this way, digitalisation has brought to light just how underestimated the importance of presence on site is, not just for driving efficiency but for boosting morale and motivation. For me, the value that face-to-face contact brings to a project is unquestionable. So, while digital tools like videoconferencing have shown to be incredibly pivotal for connecting people, especially throughout the pandemic, I think we should always opt for face-to-face contact when possible – we just can't get that same level of interaction when we're connected through a screen.

The future of digital transformation in the geotechnical sphere
Creating an integrated approach
One of the most important next steps we need to take is to take the data we're capturing through these digital technologies and integrate it with other companies' data, which would help streamline a number of processes.
One of these is the concrete ePOD (Electronic Proof of Delivery). We've recently reignited collaboration with major suppliers to see if we can automate the process of sending concrete records for quality and testing. The efficient and secure transfer of data offered by API (A web exchange protocol) allows us to easily consume information issued and captured by our suppliers. Integrating this digital tool into our daily workflow would significantly enhance the data exchange process and help the site team be efficient with deliverables that would otherwise be entered manually and therefore prone to mistakes.
At the moment, what we're doing is actually re-digitalising information – a company is starting with information in a digital format, which they send to us in a hard copy format, before we then digitalise it again. However, if we can skip that process and have a system that talks to their system, we're cutting out all that work in between and maximising productivity across our projects.
Towards the end of our time on a recent project, we managed to establish a live connection to our concrete supplier's (One of the biggest in the UK) ePOD data to consume for our reporting and payment requirements. This worked particularly well and greatly reduced admin time with improved precision; most importantly it dramatically enhanced the efficiency of this daily task for our site engineers.
The ePOD is already being rolled out on another long-term project and two upcoming ones, and we'll continue to adopt it where available. Our aim is to demonstrate the benefits of the ePOD method to other suppliers that we've contacted and accelerate their own digital transformation process. In this way, we're not only making it accessible to Bachy Soletanche but the wider market too, and in doing so, we're encouraging collaboration and standardisation across the sector.
Capturing data at source
Another thing that geotechnical project management is currently lacking in the digital field is the ability for the site team to create their own digital data logs to report on activity throughout the day. Currently, we rely on the site team recording information on paper and later digitalising it; however, if we could have the ability to capture data at source, such as having a tablet or PC in a rig, the data capture process will be a lot more accurate and efficient.
It would also allow us to increase the scope of data that is collected on site by the team, such as timings throughout the day, which would enhance the quality of information that we provide our client. Recording these nuances would give context to why we might not be as efficient from one day to the next, helping us to build a complete picture of the project's status and the driving factors behind it.
Unifying our digital technology
In the world of geotechnics, the biggest next step in the digital transformation journey is tying all of these systems and tools together so that we can seamlessly navigate from one to the other – this is where the real advantage lies. For instance, this could include integrating activity management tools such as Zetta-LYZE with augmented reality software to build up a picture of where we're at on a project and where we're going.
The future of digitalisation for project management is not necessarily about creating brand new roles and processes but it's about making the current ones more efficient. We need a system where all these tools come together to create real unity in the information we're collecting, which will save ourselves time but also help us to analyse to identify potential improvements we can make.
This need for finding more efficient methods has become increasingly apparent with the constant demand on us to provide more and more information. Before we were asked for data to the nearest day, now it's to the nearest minute. It's no longer a case of wanting to digitalise but needing to. If we don't keep up with the digital revolution, we're not only falling behind, but we risk wasting resources in order to deliver and manage a project.