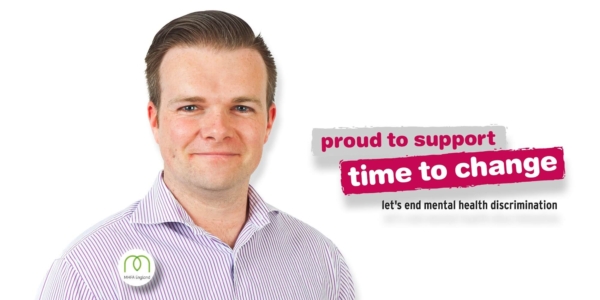 Jonathan Rimmer, Bachy Soletanche Northern Pre-Construction Manager, discusses his role as a Mental Health First Aider and what we, as an industry, can do to change the way we approach the subject.
….
During the last 18 months, Bachy Soletanche has been delivering mental health training to all its employees, starting with a half-day awareness course.  This session piqued my interest in the topic, partly through my duty as a manager, but also because it resonated with me due exposure to the topic outside of work.  Following this initial session, the company asked for volunteers to participate in a two-day course and become a Mental Health First Aider, something I was more than keen to be involved with.  The course gave me a far greater understanding of the theory and principles behind mental health, how broad the subject is, the issues that affect people and how it can impact on life, sadly with devastating consequences in some cases.
We all know the phrases "it's good to talk" and "a problem shared is a problem halved", but how many of us follow that advice, open up and discuss our feelings?  Equally we've all heard the phrases, "pull yourself together" and "man-up", often used as throw away comments without giving thought to the person involved.
The construction industry is historically very male dominant and as a result has a macho image where emotions and feelings are put to one side and can, by some, be seen as a weakness, the phrase suffer in silence springs to mind.  The stigma associated with this has led to many burying their heads in the sand, allowing pressures and stresses to remain bottled up, until eventually reaching breaking point.
There are many different reasons for a decline in mental health, these may include; work pressures, job insecurities, financial issues, relationship breakdowns and social exclusion.  Spotting the signs isn't always easy, but it's our responsibility to recognise when a colleague might be struggling and may need some additional support.  Early intervention is critical! Whilst it's not set in stone, some common indicators of early depression can include, but are not limited to, changes in behaviour such as mood swings, becoming withdrawn, making irrational decisions, lack of motivation, or becoming short-tempered can all be warning signs.  Physical issues such as poor hygiene, not shaving, not taking pride in their appearance can also be signs that someone may be struggling.
Whilst we can't always directly help people, we can start the ball rolling for them, encourage to make the first step and seek support.
Sometimes just planting the seed can be enough for an individual to talk or to confide in someone.  Once the issues are understood, it's about discussing how we can play a role in helping, whether that's lightening their workload or exploring other areas of working and evaluating the work/life balance.
During the training, a useful metaphor was used called the Stress Container.  Each day we fill the container with our concerns, stresses and issues.  We have to ensure that we empty the container before it overflows, we need to have a release, something that is all too easy not to do in a busy modern society.  It's important that we learn to relax, whether that's spending time with the family, going to the gym, taking a stroll, having some time to yourself or simply sitting down with a cup of tea and having a good chat.
It's time to talk and there's no better time than now.
Notes:
Bachy Soletanche is helping to drive the change in attitudes towards mental health awareness.  The company now has over 40 qualified Mental Health First Aider's and is already seeing the benefits this is bringing to the workforce.
If you require support, wish to know more about mental health or any other wellbeing issues, please visit www.time-to-change.org.uk or www.matesinmind.org.