In this blog post, Apprentice Land Based Service Engineering Technician, Tom Baxendell, shares his apprenticeship journey with Bachy Soletanche, what a typical day looks like and what skills he is learning along the way.
……
I'm currently completing a three-year apprenticeship at Bachy Soletanche to become a plant mechanic. I chose an apprenticeship as it was the fastest route to becoming a fully qualified plant mechanic and it also offers you the opportunity to gain other qualifications along the way.
A typical day at work involves attending a morning briefing to find out which rigs are entering and leaving the Plant Yard that day. We'll then get assigned a job from there, whether that's rigging or de-rigging a machine so that it's ready to go on site or fixing and maintaining other pieces of equipment in the yard.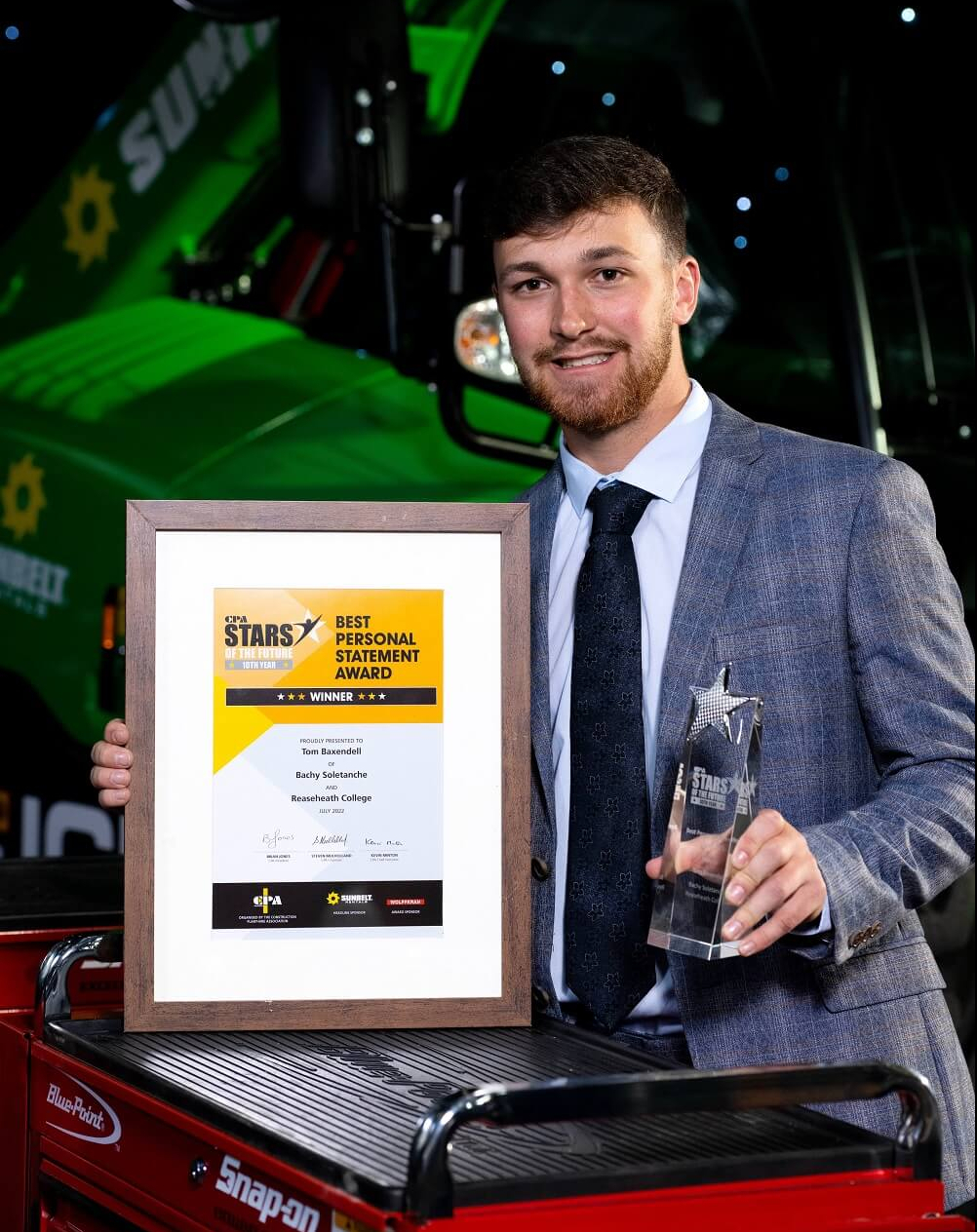 My favourite part of the apprenticeship is that no two days are the same and there is such a wide range of skills that we learn. We get trained to use so many different pieces of equipment; for instance, I've already acquired both my MEWP (mobile elevated working platforms) and forklift licenses. I've also just attended a three-day hydraulics course to learn about the dangers of hydraulics and how it works.
In addition to the skills that we learn at the Plant Yard, we also get the opportunity to visit Bachy Soletanche's construction sites. I recently spent four months going around their HS2 sites in Birmingham to learn directly from the plant mechanics working there. It was fantastic to get experience on such a major project and get an insight into working on site.
The team here are very supportive and are always willing to help if you're struggling. Although we have two mentors here that guide us, there is a real sense of teamwork; from the managers to the apprentices, everyone helps each other to get the job done. I'm one of three apprentices that started at the same time, so it's really nice to work alongside people of a similar age and level to me.