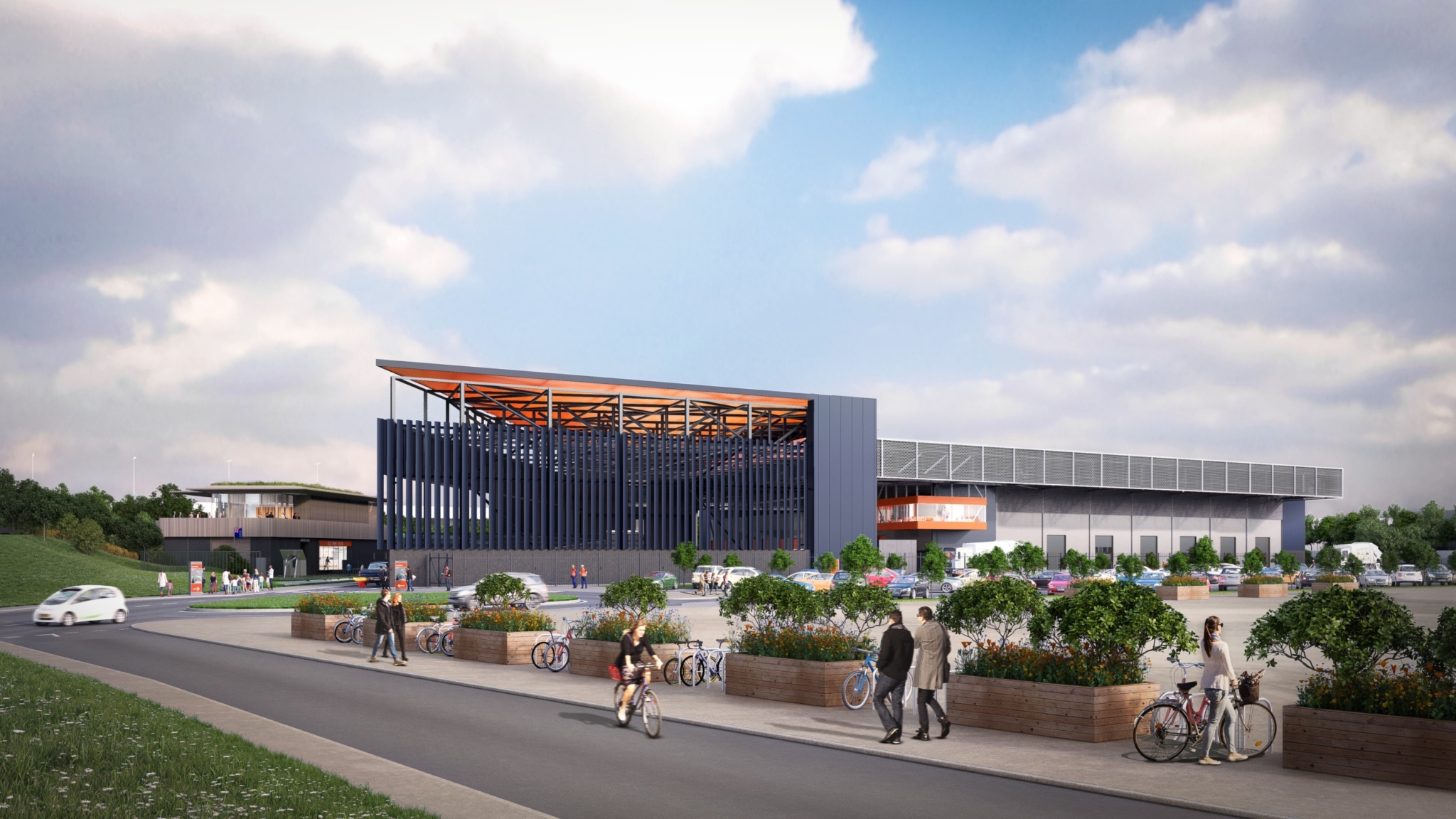 Bachy Soletanche and Vibro Menard have recently completed a ground engineering package for North London Waste Authority's EcoPark South project in Edmonton, London.
The team of geotechnical experts provided the ground engineering design and construction for the park's two new waste management facilities: The Resource Recovery Facility (RRF) and the Reuse and Recycling Centre (RRC). They also carried out the piling works for the Integrated Odour Control and Ventilation System (IOVS) Building. Taylor Woodrow awarded the contract based on the benefits the environmentally focused solutions would bring to the project, which led to substantial reductions in embodied carbon and greenhouse gas emissions.
During a ten-month period, a range of methods including continuous flight auger (CFA) piling, Controlled Modulus Columns (CMCs), Trenchmix® and slurry walling, were adopted to deliver the environmentally friendly, yet technically challenging scope of works.
Bachy Soletanche installed a total of 448 CFA piles, which were bored to depths of 25m and ranged in diameter from 400mm to 600mm. The team also constructed a low permeability cut-off wall for the RRF, which sits 400m long, 0.4m wide and 6m deep. The wall was mostly formed using the Trenchmix® method – an advanced in-situ soil mixing technique that was selected for its efficiency in mitigating hydro-static uplift of the ground floor slab. A section of the wall was constructed using a long-reach excavator under slurry, which achieved complete soil replacement and was chosen due to the high ground water levels. The use of Trenchmix® provided an environmentally friendly cut-off wall solution, which led to approximately a 30% reduction in embodied carbon, when compared to a traditional sheet pile wall.
Vibro Menard was contracted to install the 1,130 CMCs to support the RRF building's ground slab. The use of CMCs offered the most robust solution for the weak ground conditions and the building's high load bearing pressures, and it also avoided the risks associated with drilling down past an existing sewer.  Compared to the traditional CFA method, CMCs require no steel reinforcement cages and allow for a much thinner ground slab, therefore affording the project a significant reduction in embodied carbon. CMCs also avoid soil extraction and disposal by laterally displacing the soil back into the ground, which further enhanced the project's environmental performance.
The combined techniques implemented by Bachy Soletanche and Vibro Menard helped contribute to an overall reduction of approximately 10–16% in the total embodied carbon in the geotechnical works.  This collaborative approach not only offered the client an efficient and effective solution, but it was also one that achieved environmental gains.