This time last year, Bachy Soletanche donated its VINCI Environment Award prize money, which it won for the development of an emissions-busting exhaust filtration system, to conservation charity, Ribble Rivers Trust. One year later, we decided to catch up with the Trust to find out about the vital work they have been carrying out over the past 12 months and how our donation has helped support this.
The Ribble Rivers Trust team have been hard at work over the past year delivering a range of environmental projects across the Ribble Valley in Lancashire. According to the Trust, Bachy Soletanche's donation has been spent on improving local landscapes and rivers through activities such as the creation of new woodlands, restoration of peat moorlands and removal of river blocking weirs. The prize money has also supported their delivery of national curriculum approved education sessions, which benefit children from a diverse range of backgrounds.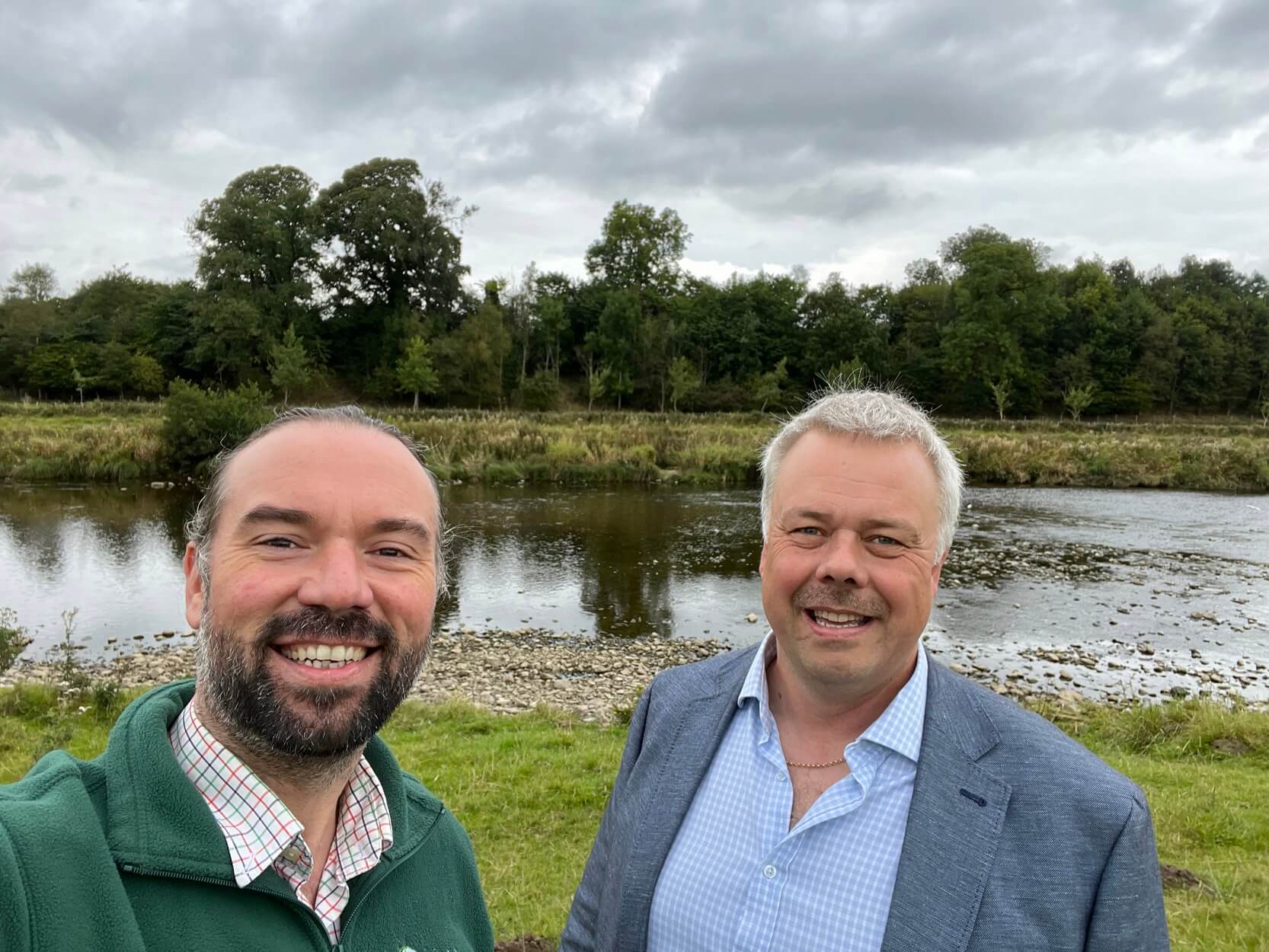 CEO of Ribble Rivers Trust, Jack Spees, (left) and Soletanche Bachy Group Equipment Deputy Director, Andrew Egglesden, (right) on the River Ribble in Clitheroe, Lancashire.
The fundraising team emphasised that projects like these are crucial as they ensure the area is more resilient to climate change, flooding, habitat loss and declining wildlife populations.
Alongside funding the charity's general habitat improvement work, our funding has contributed significantly to their Citizen Science Programme, a voluntary scheme in which members of the public take part in scientific research and monitoring. In exchange for their time, the volunteers receive expert training and equipment to learn the necessary skills of data collection. The data that the Citizen Scientists collect on local wildlife and habitats is incredibly valuable to the Trust as it forms the basis of all their conservation work.
Ribble Rivers Trust highlighted that although they receive funding from grants, this income doesn't cover some of their most important work; therefore, making donations, such as this one, all the more valuable.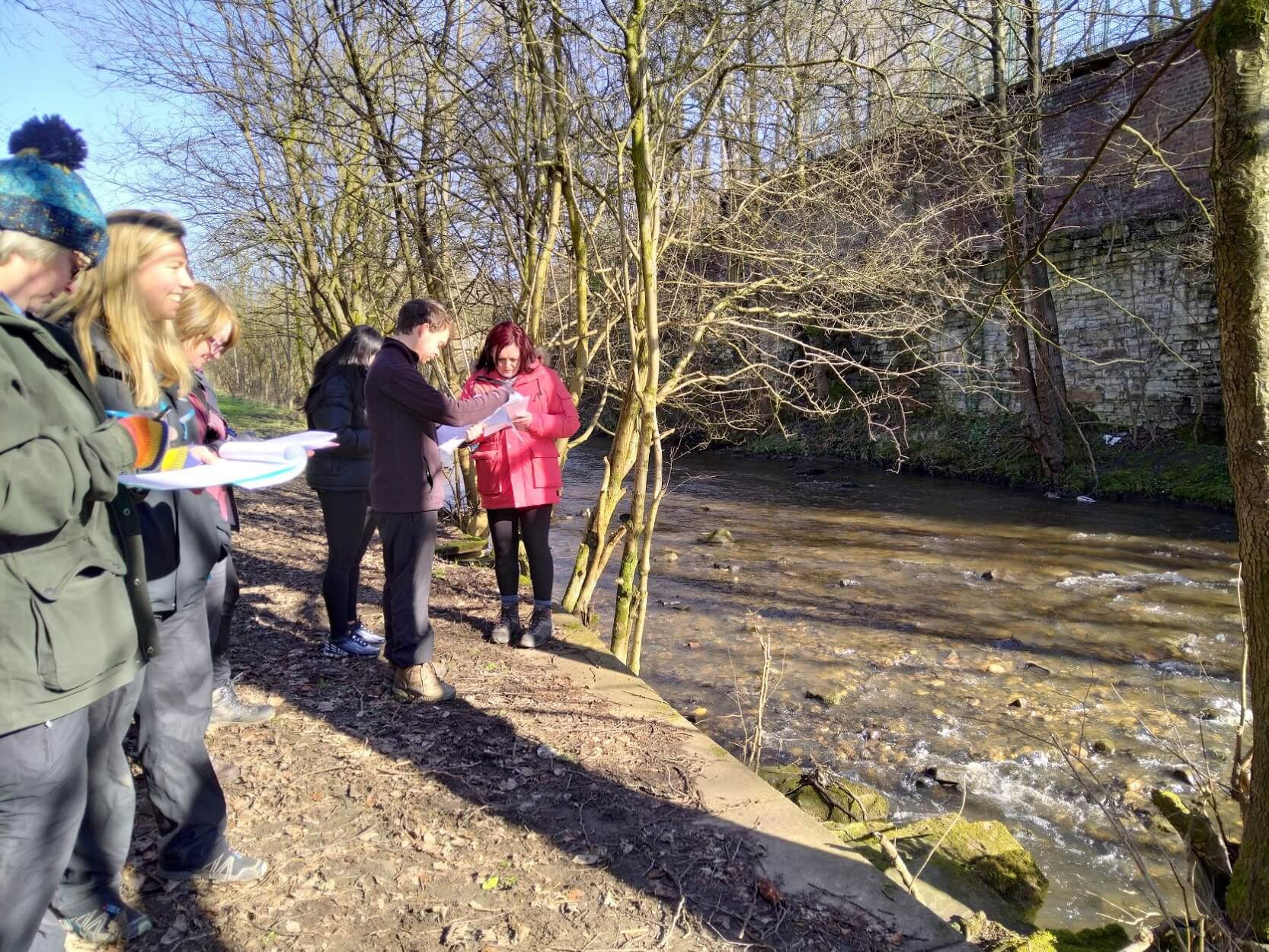 Ribble River Trust volunteers undergoing a Citizen Science training day.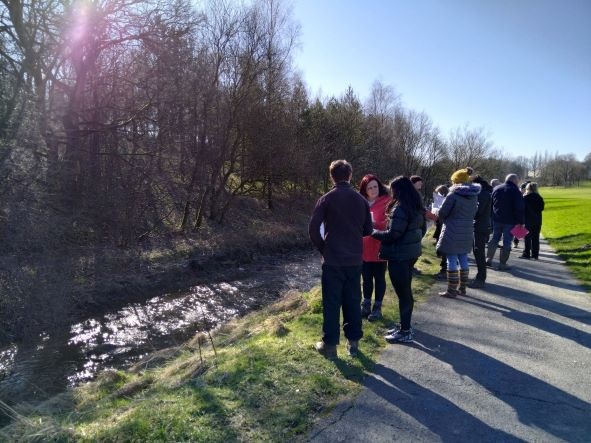 Ribble River Trust volunteers undergoing a Citizen Science training day.
Group Equipment Deputy Director, Andrew Egglesden, who was one of the key contributors to the award-winning exhaust filtration system, paid a visit to the Ribble Rivers Trust earlier this week to see some of the charity's work in action.
"It was great to meet the team and get an insight into the important work they do and see what projects our donation has helped fund. Protecting the communities and environment in which we work is an ongoing priority for Bachy Soletanche; therefore, we are proud to support charities like Ribble Rivers Trust who are making such valuable improvements to local habitats. Thank you to the team at the Trust for all the work you do to preserve the Ribble Valley area for both communities and the environment."
If you would like to find out about how your business can support its local community and environment through Ribble Rivers Trust, please email [email protected]
Bachy Soletanche's award-winning innovation, which was developed alongside Cybrand AEC, involves retrofitting large diesel engines of construction machinery (above 300kW) with a diesel particulate filter and selective catalytic reduction system. This environmental solution results in huge cuts to harmful exhaust emissions, including reducing carbon monoxide by 90%, particulate matter by 99% and nitrogen oxide by 97%.
Read more here.